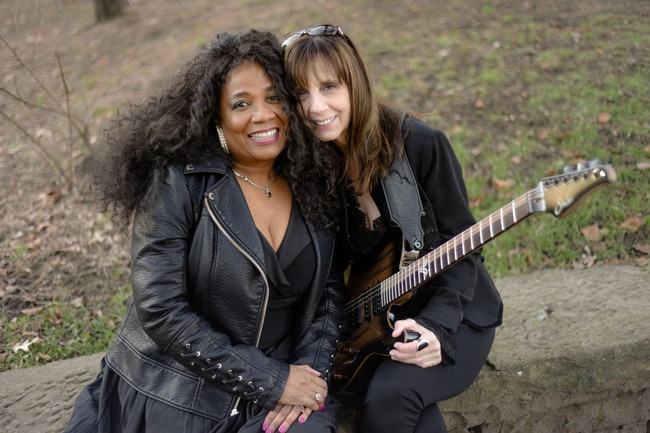 Soulful Femme with Joanna Connor explores intense emotions on the sweeping gestures of "40 Under". From the soaring guitar work to the heaviness of the percussion, it all works to underpin the strength of their delivery. The song itself, heavily rooted in hard rock, has elements of psychedelic rock, metal, and even elements of classical. Heavy with the mix it has a weight to it one that feels all-consuming. By allowing these many different elements plenty of room to interact, there is a power to all of it.
Right from the beginning there is a great gesture to it, one that has a regal presence to it. The stately brilliance helps to underpin the strength of their message. All of it comes together in a way that becomes quite majestic. When the rest of the band pulls back, it really does reveal their impeccable vocal delivery, the two of them working to help and explore this unique aural universe of theirs. Guitars waft up into the sky further adding to the gigantic scope of the whole piece. By allowing this to steadily build and build, the song itself has a cathartic presence to it one that feels so lovely to behold, for it all ends in a way that is deeply satisfying.
"40 Under" features an incredible amount of sophistication, for Soulful Femme with Joanna Connor sing straight from the heart, belting out each line with such gusto.