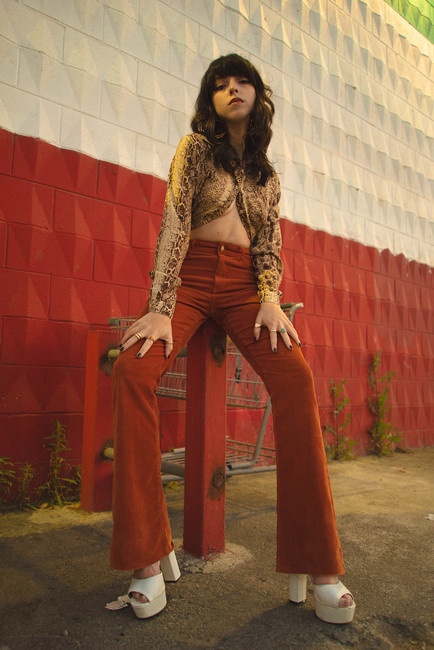 Calica has received acclaim from the likes of E! News, LADYGUNN and Earmilk among others. Her videos have gone viral on TikTok and her music has been added to such popular Spotify playlists including Fresh Finds, Salt and anti pop.
Singer-songwriter and producer Calica is a breath of fresh air in today's indie pop scene. Her masterful vocal delivery paired with expertly crafted melodies transport the listener to a synth-pop paradise. Calica's lyrics are cheeky and relatable, yet deliberate and intelligent. Her takes on love, loss and self-empowerment are boldly refreshing.
In April of 2020, she began posting on TikTok, and in just 6 months, garnered over 250k followers, 3.5M Likes, and over 10M views. Her ability to flip songs into different genres sparked her popularity on the app. But most notably, her single, Little Girl, went viral after posting a Tiktok of her father's reaction to the song. The video was viewed over 3.7M times, and shared across acclaimed media outlets such as E!News and John Krasinski's: Some Good News. Since then, Calica's fanbase has grown exponentially. Listeners often reach out to share how connected they feel to her and her music.