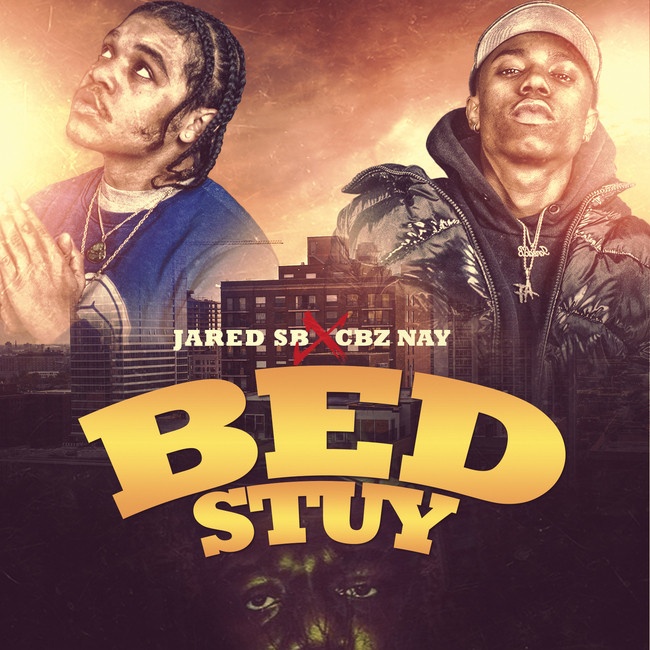 Brooklyn's own JaredSB along with CBZ Nay are coming correct on the new track titled "Bed Stuy". This song comes complete with that New York flavor and city vibe. JaredSB aka Jared Shemar Bradford has music running through his blood as he's been musically-inclined since he was a child. Together, with his rap compadre, CBZ Nay, this tag team is a force to be reckoned with in the hip-hop world.
Representing for the NY borough of Brooklyn, JaredSB and CBZ Nay have released this new single, "Bed Stuy" that is definitely buzz-worthy. JaredSB & CBZ Nay are rhymin' and stylin' like rap fiends attacking the mic. "Bed Stuy" delivers a smooth flow to the audience along with a catchy hook and laid back demeanor. The listener will think about cruisin' with the windows and top down when taking in "Bed Stuy". JaredSB & CBZ Nay have a way of pulling you in with slick beats and city swag. "Bed Stuy" is in full effect here and not bowing down to anyone!
https://www.instagram.com/jaredsb_/
https://www.instagram.com/cbz.nay__/
No bells or whistles needed for the new track, just good ol' fashioned rhymes and slammin' hooks. JaredSB & CBZ Nay look to tear up the rap circuit with their skills on the microphone and their hot beats. I would say they are well on their way to becoming heavy weight contenders in the rap world with their latest release, "Bed Stuy". These artists are bringin' it home for Brooklyn the JaredSB & CBZ Nay way and as Ja Rule once said "Holla Holla"…it's "Bed Stuy"!
https://www.facebook.com/yung.b.breezy
By Jimmy Rae (https://skopemag.com/?s=Jimmy+Rae)