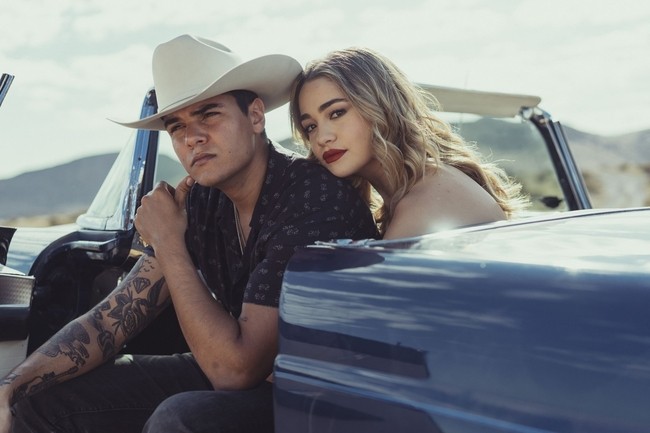 Rising Country-Latin duo, Kat & Alex released the music video for "You and the Radio," today. Directed by Doltyn Snedden and filmed around the Kelso Sand Dunes in the Mojave Desert, the video amplifies the fun-loving nature of the song, providing a visual to the feeling of driving down the highway with someone you love in the passenger's seat, singing as loud as you can with the volume of the radio as high as it can go.
"Making the 'You and the Radio' video had to be one of the most exciting experiences we've had since moving to Nashville!" said Kat & Alex. "We took our director Doltyn with a small crew, and just spent the day driving around in an incredible vintage Thunderbird. The entire approach to the video was to have fun, blast some music, and cruise around with nothing but open road and good times. We captured all of that in this video, and can't wait for everyone to enjoy it as much as we did!"
"You and the Radio" was originally released in early April, and it was written by Robyn Collins (Josh Gracin, Kalie Shorr, Hayley Orrantia), Jordan Minton (Keith Urban, Dan + Shay, Abby Anderson), and Mark Trussell (Keith Urban, Maren Morris) and also produced by Brad Hill (Maren Morris, Brothers Osborne).
Photo credit: Doltyn Snedden
http://www.cmt.com/news/1835802/premiere-kat-alex-you-and-the-radio-video/