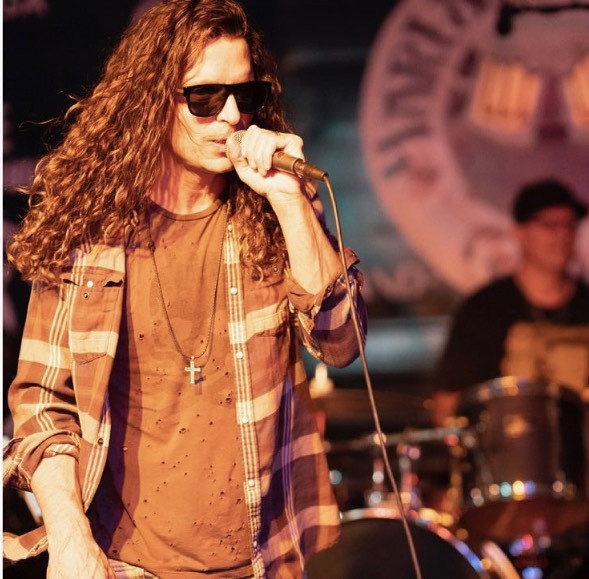 Cover songs are strange musical animals. They not only provide a commentary on the talent of the interpreter but the song itself and its enduring value. It serves us well to remember popular music, by nature, is disposable. Listeners and devotees of the form have been fortunate, however. Several transformative figures emerged over the course of popular music history who proved, in one or various ways, that the form possessed potential for more.
Brett Copeland's cover of the U2 classic "Where the Streets Have No Name" realizes its potential for "more". This is, in no small part, thanks to the songwriting prowess of Bono and The Edge, but it is also attributable to the emotive power and sheer muscle of Brett Copeland's voice. This is a singer who doesn't just belt tunes out but, instead, inhabits them. His presence lights up each line of this venerable chestnut and gives it a vibrant new coat of paint for a new generation.
INSTAGRAM: https://www.instagram.com/brettcopeland/?hl=en
You can tell something about a singer from who they've worked with as well. Copeland has made music alongside members of A-list acts such as Guns n' Roses, INXS, and Puddle of Mudd, among others. The Los Angeles based vocalist has dropped himself into the thick of things and underlines with "Where the Streets Have No Name" that he has the talent to hold his own in such august company.
It is great to hear Tommy Black's deft and confident touch on bass. The one-time bassist for Scott Weiland and the Wildabouts adds dimension to the track rather than merely holding down the bottom end with drummer Zachary St. John. The latter, a member of Justin Bieber's touring unit, delivers a spot-on drumming performance and guitarist Yohai Portal shines deferring some of The Edge's original guitar contributions while still spinning off tasteful embellishments of his own.
Copeland has carved out a reputation built on his exceptional singing powers but, once again, there's more. His talent for dramatizing lyrical content reaches new heights with this cover. One gets the sense, and whether it is true or not doesn't matter, that Copeland has walked cities where the streets had no name for him, has experienced the same existential longing communicated by Bono's lyrics. He speaks this "language".
APPLE MUSIC: https://music.apple.com/sk/album/where-the-streets-have-no-name-feat-tommy-black-yohai/1565980979
It's a gifted balancing act between bringing the song into the modern world and maintaining fidelity to the original. I am reminded of the director Gus Van Sant's remake of the film Psycho during the 1990's. Van Sant essentially gave audiences a shot by shot remake of Hitchcock's classic with a different cast. Copeland, thankfully, doesn't regard this cover as some sort of creative exercise or tribute. "Where the Streets Have No Name", in his hands and those of his collaborators, has the spectacular sound of a song finished a few minutes before recording, relevant, and deeply engaged with human experience. It is a big win for Brett Copeland and his cohorts, yes, but it is likewise one of the best covers in recent memory.