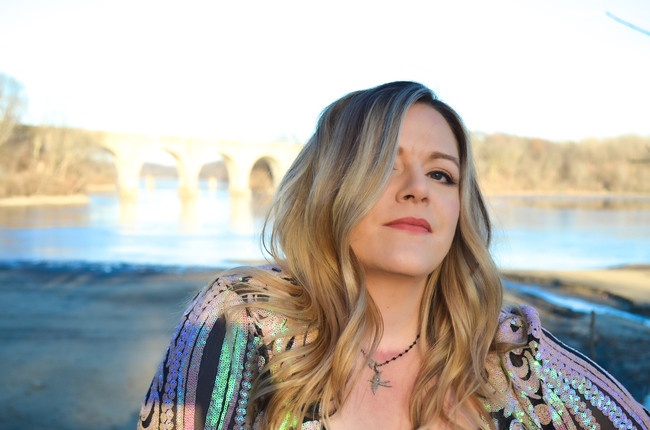 Americana/folk/pop singer-songwriter Ashley Riley sat down recently with @skopemag to talk about her music around the release of her new album, "Set You Free" (out now).
@skopemag: Your new album is amazing. We really love "Second Guessing." What is the story behind that song?
Ashley: Thanks! It's a really special group of songs to me. About "Second Guessing": I was ghosted by a longtime friend, and that took a lot of processing. I still don't know exactly what happened, but I have come to peace with how things ended up. This song was a turning point for me, though; it helped me learn to stay true to myself in a hard situation.
@skopemag: Did the song come easily, or did you have to work at it for a while?
Ashley: This one didn't come easily, and, at first, it was more of a ballad! I was going through my old notebooks the other day and found four different drafts of "Second Guessing." I really had to process what I was trying to say, so it was all over the place for a bit.
@skopemag: You're from Decatur, IL. How has this place played a part in your music?
Ashley: Yes, Decatur is where I was born, and I still call it home. There's so much good music in the Midwest; the genres really blur and blend, but overall maybe it's the attitude in the Midwest that comes across. I like to think that it's authentic and honest, which I definitely aspire to be.
@skopemag: How would you describe your music? Who are your biggest influences?
Ashley: I like to call my sound Dreamy Americana because I think I toe the line between genres. I could fit into folk-pop or indie-rock. Definitely singer-songwriter, but that's vague. Is coffeehouse rock a thing?
Some of my biggest influences are Patty Griffin, Lori McKenna, Brandi Carlile, Jewel, Neil Young, Sheryl Crow, and Tom Petty. Their music is unique to them, and it feels honest, heartfelt. I love sad songs, vulnerable music, I want a story, and I like music that makes you feel something.