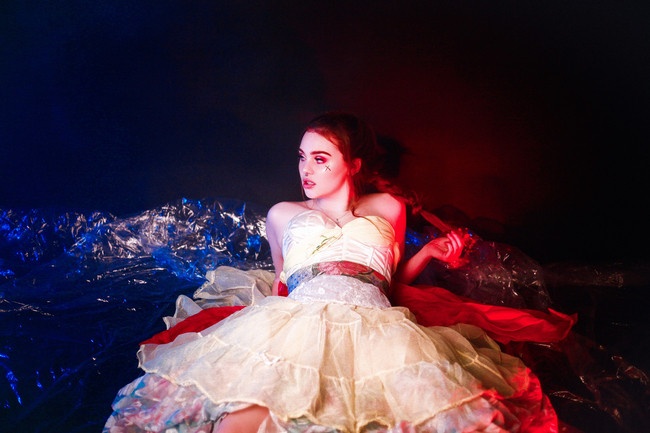 After releasing a number of hit viral singles earlier this year, singer/songwriter Anna Thompson releases her debut EP: "Centerpiece" on 4/23. The powerful pop-driven 7-track EP is a collection of songs charting Anna's journey as a rising artist and showcases her knack for blending confessional & personal lyrics with punchy-pop melodies.
The lead single from "Centerpiece" is "Dreams About Him," an exploration into a personal experience Anna went through that eventually ended up becoming the catalyst for the entire EP. "I wrote Dreams About Him after having several recurring dreams about an ex-boyfriend of mine that I hadn't spoken to in several years," she states. "I was in a relationship that I wasn't very happy in at the time, so I wrote this song to cope with the guilt I felt about my subconscious being tainted with another person. Mere days after writing the song, said ex-boyfriend DM'd me on Instagram. I didn't open it for months, but once my relationship ended, I replied, and we reconnected. I wrote the rest of the EP about us reconnecting- us progressing from casually talking again, being in a serious relationship with each other."
After fans feverishly begged her to release her viral TikTok original song "Get Me High," it's been non-stop for Anna Thompson. Since then, she's released a number of singles ("Thirsty", "Telepathically", "Like That") and garnered major support from everyone from fans on TikTok to radio stations in Brazil. Now, with her debut EP "Centerpiece," Anna Thompson is marking the next chapter of her rising career.