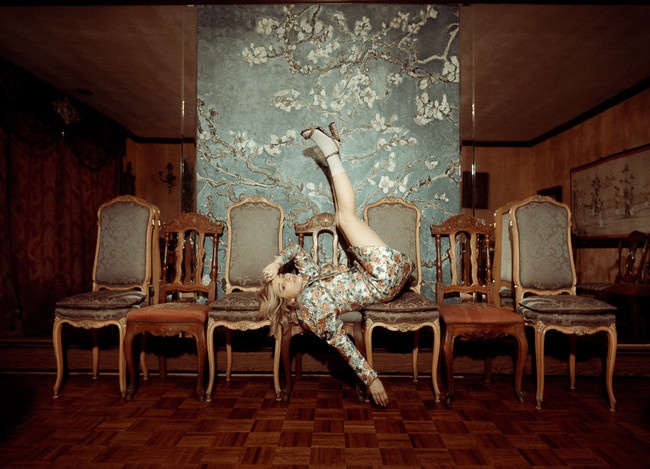 Breaking ground at the nexus of cryptocurrency and music with a bold paradigm, critically acclaimed Brooklyn-based independent songwriter, executive producer, and performer VÉRITÉ, who has garnered over 350+ million streams, releases a stripped version of her rapidly rising single "by now" today. The striking stripped down video features VÉRITÉ in an intimate setting, playing musical chairs while capturing the stark sense of soul behind the lyrics.
Reflecting on recording the stripped version of the track, VÉRITÉ states: "Sometimes you just need to make beautiful shit and arranging this version of 'by now' felt really cathartic for me and is one of my favorite pieces that I've produced. Matthew Politoski helped me bring her to life and honestly, I couldn't love working with another human more. He's just brilliant and we've been making music together since we played zombie together at open mic nights when we were 8 & 10."
Charting history, VÉRITÉ is the first artist to auction master recording rights in perpetuity for her single ["by now"] as a 1/1 NFT on Zora. The auction, whose highest bidder was one of VÉRITÉ's own supporters, notably included the ability to redeem up to 100% of the artist share of master recording ownership and 2 VIP tickets to all future VÉRITÉ headline performances, excluding publishing and controlling rights of the master recording. This endeavor marks a considerable milestone for career independent creatives who rely on community patronage and support.
– https://ffm.to/bynowstripped
A striking exemplar of alt-pop brilliance, "by now" is steeped in a pronounced vulnerability, as VÉRITÉ poignantly details the experience of overflowing—spilling over yourself, saying too much, and the desire to feel seen. The track and official music video has close to 400,000 streams and counting. EUPHORIA praised VÉRITÉ and "by now" proclaiming: "Alt-pop neoteric VÉRITÉ will find a way to make you dance and cry at the same time. Enter her new single, "by now," in all its haunting, melodious glory. Throughout the track, VÉRITÉ enwraps us in somber thought with her signature vocal flair and lucid imagery." "by now" is the first of a series of singles VÉRITÉ plans to release, as she further extends her limbs into new sounds, new collaborations and new worlds.
Photo credit: Nicole Mago