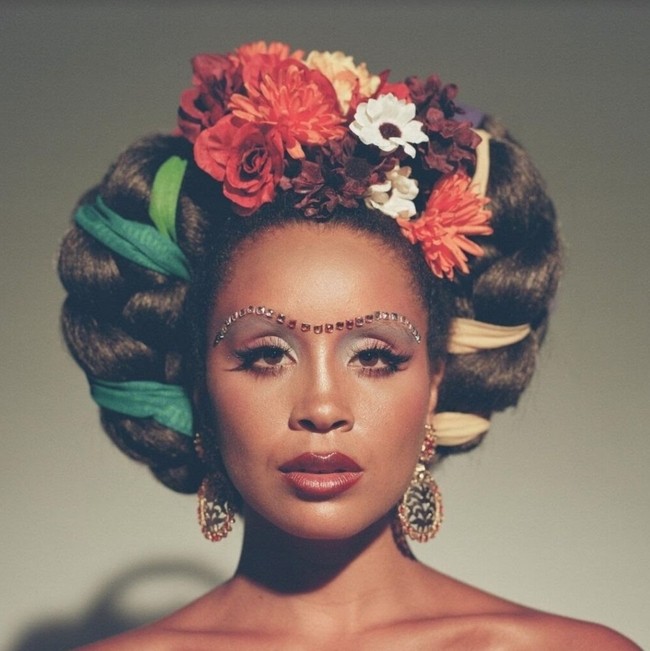 Every now and then, the music industry produces a fabulous new dynamic duo, giving us fresh new sounds and vibes. Each one seems to come together by a stroke of luck. We've seen it with She & Him, and now we're seeing it with Lion Babe, a fire-hot electro-soul duo reigning from New York City. This duo first got together back in college when Jillian Harvey was just about to enter a dance career and Lucas Goodman was looking for bands to produce. Out of genuine curiosity and chance, the two got together and have been non-stop ever since. Their debut album Begin completely broke away from anything basic, reinventing the familiar and breaking molds. They've worked with celebrity producers like Pharrell Williams and Childish Gambino and have received raving reviews from Rolling Stone. From rocking the mainstage at Coachella to being Pantene ambassadors, Lion Babe keeps striking gold. Their newest single, "Frida Kahlo," off their Rainbow Child album is just one more incredible project from Lion Babe.
"Frida Kahlo" is an upbeat, funky, motivational song with a Lion Babe twist. The short staccato vocals are sure to get stuck in your head. The song sings like a love letter from Jillian to herself and all who are listening, as she encourages the listener to stop comparing themselves to others and start embracing who they are. It's a classic theme of what makes you different makes you special. Throughout the verses, Jillian then points out things about herself and compares herself to some of the world's greatest artists. The self-made compliments are never cocky, and it never feels self-absorbed. It acts as a reminder to accept all that you are and everything that makes you badass.
The video for "Frida Kahlo" is just artistic as it is fashion-forward. The video starts with Jillian in front of a yellow backdrop and decked out in an elaborate headpiece and dress. Equipped with an iconic bejeweled unibrow, the video shows Jillian and Lucas as they pose in front of beautifully designed backdrops. Throughout the video, we see Lucas jamming on his guitar and grooving the beat. It's a colorful and fun video and the perfect clip for this amazing single.