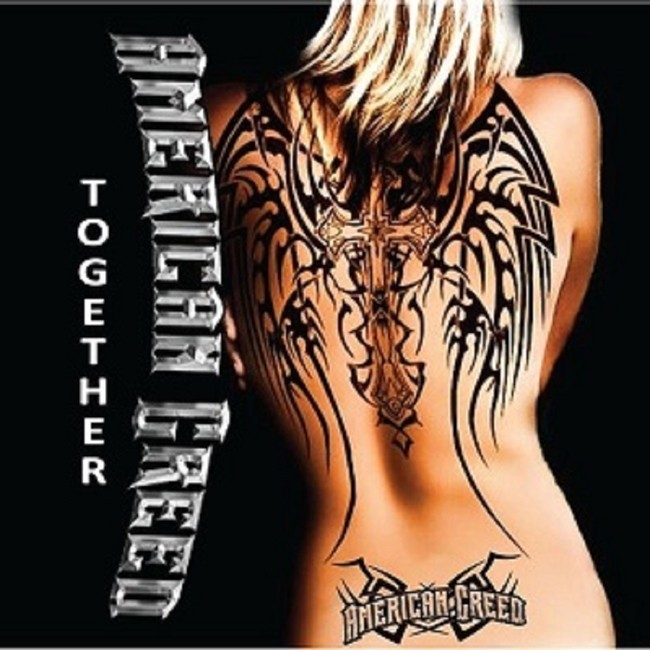 American Greed's single "Together" is the title cut from the band's new full-length release. Bandleader and drummer Michael Mesey is the central figure behind American Greed and his long pedigree in music, including playing drums for Chuck Berry and rockers Head East, is apparent throughout the track. He's joined by four other class musicians and performers. His rhythm section partner Jeff Peterson is a three-decade veteran of the music business with writing chops complementing his clear musical talents. Vocalist Dace Farver has appeared across the globe and worked with renowned producers such as Keith Olson. Onetime MeshSTL guitarist Matt Arana provides his six-string services to the project with memorable results while St. Louis resident and experienced live musician Stephen M. Winter completes the band on backing vocals/keyboards. This is an unit primed for success.
FACEBOOK: https://www.facebook.com/americangreedband
Producer Malcolm Springer mans the boards for this track. His experience working with acts as diverse as Collective Soul, Isaac Hayes, Matchbox 20, and Kenny Wayne Shepherd. His skills as both a producer and engineer are crucial in the overall presentation the band hopes for and he fuels them with plenty of oomph without weighing them down with an artificial sound. This is s a masterclass, in my opinion, covering how to present rock music for a modern audience. Springer captures each nuance of the band's instrumental attack in a balanced and forceful manner.
HEAR NOW: https://americangreed.hearnow.com/
The Spanish language delivery of the track's two singers is worth the price of purchase alone. Farver and guest vocalist Nancy Ramirez are responsible for giving the track much of its soul as they trade off lines before merging for the song's powerful chorus. They sound confident during the performance and are able to bring a live feeling to this recording few of their peers or contemporaries in the rock world can readily match.
The same holds true for lead guitarist Matt Arana. His playing over the course of the song's verses reinforces the song's inherent strengths. Arana's work culminates with his outstanding solo during the song's second half. This moment puts an emphatic exclamation point on everything that has come before without obscuring the track's other merits. Michael Mesey's drumming is the other key cog in the song's machinery. His playing is steady and has a sharp sense of how percussion enhances the track's natural dramatics.
HEAR NOW: https://americangreed.hearnow.com/
Much of those dramatics are due to the stellar way they put the track together. It crescendos at all the right moments, pulls back when it needs to, and involves listeners from the outset. This is obviously a product of the members' long experience as professional musicians and performing artists. American Greed are making music for our time and all time without dumbing down their vision or pandering for the audience's attention. "Together" is a sparkling reminder of what first class musicians can accomplish with equally good material and clues us in that American Greed will remain a musical force as long as they choose to be.
Gwen Waggoner
The music of American Greed has been heard all over the world in partnership with the radio plugging services offered by Musik and Film Radio Promotions Division.  Learn more https://musikandfilm.com