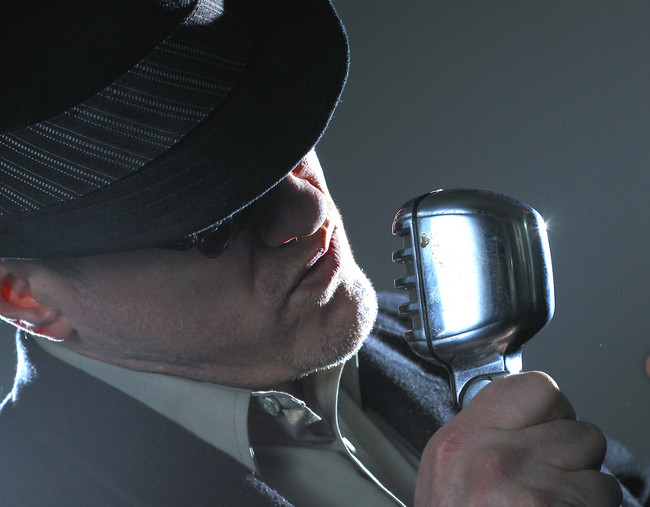 We are so excited to be back again today with our special guest – Scott Edward Jones. Scott is a rising Christian / Singer-Songwriter – Scott's ministry is born of a faith walk in our Lord Jesus Christ through hardship and happy times. God has been preparing Scott for this season of ministry since he sang his first "Song unto the Lord" back in 1969. All songs are rooted in scripture and are doctrinally sound in the evangelical traditions. We are so exited to have him on here in such challenging & dark times for so many. Join us today as we join in the music & message of Scott Edward Jones.
@skopemag: You sang your first "Song Unto The Lord" circa 1969. How old were you when you first started performing?
SJ: proally at birth when the Dr held me upside down and slapped me…SHOWTIME !! lol. Seriously, when I was in 3rd grade, I got the lunch monitors to let me sing "Bad, Bad, Leroy Brown" while the kids ate. No mics or speakers. A capella, standing front and center in the cafeteria. It became a thing and before you knew it every body wanted to do it. I was always the class clown…I was that kid who wanted attention positive or negative..negative was the easiest to get. Its only taken me a lifetime to find my lane..
@skopemag: In 1969, the Jesus People movement was also just getting started. Did you perform with any of the early Jesus music pioneers, and if so, which ones? Any memorable experiences from that period?
SJ: Ok, How old do you think I am bro? Lol..
In 1969 I was 4…
I may have missed the window to share a stage with favs but I was able to share special moments during live performance in small venues with the likes of Phil Keaggy, Randy Stonehill, Mylon Lefevre, Rick Cua, Russ Taft.
My most memorable moment was when Russ Taft listened to one of my songs and said " your song is good kid but we want GREAT!!
In 1994 I snuck up on stage during a festival , 50k audience and played congas while Melanie performed "candles in the rain" then snuck off just as quick..does that count?
@skopemag: You graduated from Pinecrest Bible College. What did you study there?
SJ: There was only one course, The Bible, 2 and 3 year diplomas. I don't thrive in traditional classroom settings so It took me 3 years to graduate from the 2nd year program. Fun Fact : Pinecrest B.T.C is Sam Kinison's alma mater
@skopemag: Tell me more about some of your large scale evangelical events. Which ones are most memorable and why?
SJ: Sure, I have wonderful and powerful memories of decades worth of events that I was privileged to serve in one capacity or the other.. The most memorable would be the socially distanced appropriate "Concert in your Car" event last summer I was ok'd to organize by my church Erie First Assembly
I booked 3 of the best local bands I could afford.
The Food trucks were booked
Stage and all front of house squared away
It was planned, prepared and ready to roll
2 months of blood, sweat and tears
4 hours before the show starts
I made the call to cancel….weather! Nuff said?
@skopemag: Since you're recognized by a famous Nashville songwriters association, have you tried your hand at writing any country music?
SJ: Thats interesting you asked that .. I have always said when I write songs I use "cowboy chords "
So much of my best stuff is really thinly disguised homage to Johnny Cash, Hank Williams, George Jones , Willie Nelson, Conway Twitty and last but not least Box Car Willie
@skopemag: How did you become a musician? Did you have any epiphany, such as seeing The Beatles on the Ed Sullivan Show?
SJ: I hope this doesn't come off like I got a "tude"
Or whatnot…I didn't become a musician, I was born a musician..I remember laying down on the passenger side floor of dads station wagon. Kung Fu Fighting was on the radio. I started mouth guitaring (making vocal guitar noise accompaniment.) It dawned on me that I "understood" music! I got it!!!!
@skopemag: Who are the performers that have influenced you the most?
SJ: Musically, virtually every classic rock band ever.
Song craftsmanship, King David.
@skopemag: You've taught adult classes. Have they been Bible classes? Have you also preached?
SJ: lol, Yes, I have taught Bible classes. It's church so you have that…
I am a Bible school graduate so yes, I've preached in the traditional settings and now, I preach during every concert.. really the music and every song is there so that people will be prepared to have an ear to hear what I came to say. The message is simple "Whosoever shall call upon the name of the LORD shall be saved."
@skopemag: You have performed at Celebrate Recovery meetings. We host a Celebrate Recovery group at my church. What drew you to that group and – if it's not too personal – has Celebrate Recovery been a part of your personal spiritual journey?
SJ:Wow Stoli, this is a deep dive and so blessed to be asked to share, ty, here it is…
I crawled into the rooms of AA in 2007. It was everything I needed to break the horrible chain of alcoholism and addictions.
I still attend mtgs regularly.
When Celebrate Recovery came to our church 4 years ago it was EXACTLY what I needed to maintain and to thrive in a life surrendered to a power greater than myself, not one of my understanding instead
Celebrate Recovery pronounces unapologetically that our power to heal our hurts and hangups comes from the Lord God Almighty!!
Celebrate Recovery gave me the structure and the support from like minded individuals like myself to grow, thrive and cope with life in way that leaves a legacy of hope and not a trail of victims…
@skopemag: Why did you brand your website Funkysundayparty.com?
SJ: Finally an easy one!!! Lol…I'm loving this Stoli, thank you again…
My oldest son coined the name years and years ago.
It is the name I use for promoting the music. I thot it sounded better than Scott Edward Jones!!
Again, thank you Stoli. Peace be with you.
Web site: http://www.funkysundayparty.com
Spotify: https://open.spotify.com/artist/2pjFmji2OcgufqhE44kVfc
iTunes: https://music.apple.com/us/artist/funkysundayparty/1095582012