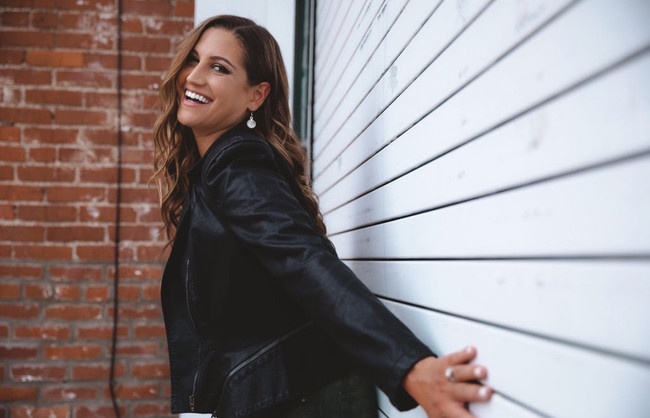 CMT Next Up Now Artist CAROLYN MILLER has released her new single, "When I Say I Do Today" out now. This song is the follow up to her last single "Flatline," which was recently featured on Country Now, Spotify's New Music Nashville, Apple Music's Best New Songs, and Pandora's Rising Women of Country. "When I Say I Do Today" debuted on the iTunes Country charts at #3 and #4 in the USA, UK, and Australia (#19 all-genre). The song is available everywhere now on all music platforms. Music video to follow next week.
– https://cmdshft.ffm.to/wisidt
"When I Say I Do Today" was self-penned by Miller, with production by Frank Legeay and Michael Mechling. Teased on TikTok last month, the video racked up nearly 900,000 views, thousands of comments/shares, a high demand for the release, and her song title hashtag #whenisayidotoday has over 1.5 million views to date. Brides around the world have already begun using this song in their weddings — from South Africa, to California, to the Carolinas, and the UK. "This is the most special and personal song I've ever written. In August 2018, I decided I would surprise my (now) husband and give him a song on the morning of our wedding. Surprisingly, it spilled out of me pretty quickly and it became my version of "vows" and what this day meant. I never planned on releasing it, but those who heard it made me think otherwise. I am so excited to make my love story a permanent part of someone else's."
Despite the circumstances surrounding the pandemic, Carolyn Miller still made "2020 an impressive year" (NYCountrySwag). "All In" received support from Radio Disney Country (song of the week + added into new music rotation), NY's Country 94.7 (WNSH), CMT, The Morning Hangover, and has achieved 100,000+ streams to date. Driven by her passion for performing, Miller has turned to livestreaming during her time quarantined, delivering over 100 livestream concerts for various radio stations, media outlets, music venues, and even (virtually) hosting and performing in various high profile events and online festivals. Miller's vivacious and "enthusiastic personality" (Sounds Like Nashville) has drawn in followers of all ages — from all over the world — and there's no sign of her slowing down.