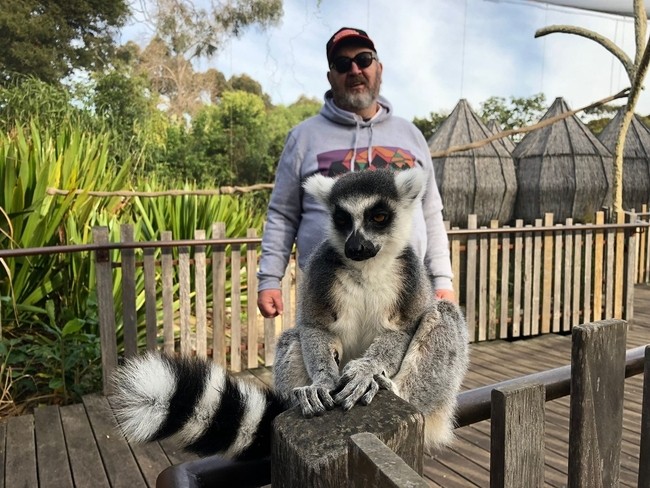 Sam Green and the Time Machine's creative run from 2013 through 2018 is unlike any I've recently encountered. The Australian born singer/songwriter and poet has been a presence in the national music scene down under for many years, but the string of releases he authored within those five years defines prolific. Green released five full length albums in 2013 alone, three in 2017, and another three in 2018. This remarkable output is even more so thanks to the consistently high quality across the board. Spotify features ten of his most popular songs and serves as an excellent introduction to his overall body of work. 
"Angel of the Morning" leads off his first release included on Spotify, 2013's Players All Are We. The vocal arrangement is exceptional and elevates the fine lyrical content several notches. "Have the Seasons Changed?" visits a recurring theme for Green, lost youth/innocence, and giving it an acapella treatment is a minor stroke of genius. The prominent mandolin leading the way during "A Bit of This", opener for 2013's For the Good of All, ramps up the natural playfulness of this song. Green isn't just a master of styles, as he does move from one genre into another with great fluency, he is a master of moods as well. His songwriting is every bit as convincing in an upbeat guise as it with more downcast material. The album's final track "days of Wine and Roses" is somewhat reminiscent of Richard Thompson in an acoustic vein cut with a generous dollop of Cat Stevens. It's a fine closer and individual despite those influences.
– https://open.spotify.com/artist/756iEPcEolkzqy58n76bHY
Another 2013 release, I Think It's About Time, features several great songs. One standout among the tracks, "Old Rivers Run Dry", highlights the pensive and ruminative quality defining many of Green's songs. He isn't bashful about utilizing backing singers and d during this track with excellent results. The instrumental variations he incorporates into this album are notable, particularly during this song. The beautiful melodic simplicity of "Ballad of a Full Man" from There's a Tree released the same year lingers with you long after the track concludes. It is a stripped-down phrase that provides an effective if stark hook for his strong lyrics. There's a shadowy quality as well surrounding this cut. 
"Sister of the Sun" from 2013's album Words for the Wise is a beautiful hymn to an inspiring figure in Green's life. The clarity defining the song's guitar sound grips you from the outset and his singing likewise has the same immediacy. 2017's Hoch Poch Album is distinguished by several stellar moments, but the universal hope for a better day expressed by "Hills of Jerusalem" is unlike anyone else you've likely heard. Ten Parts of the Journey, his most recent Spotify featured release dating back to 2018, doesn't have a single weak track, but "I Carry the Load" begins with quite a wallop. The wallop doesn't arrive courtesy of a histrionic aural attack but, instead, a fluid combination of emotion and style with a fitting lyrical message. These are a few of the first rate performances scattered across eleven albums and eight years. 
Sam Green & Gwen Waggoner