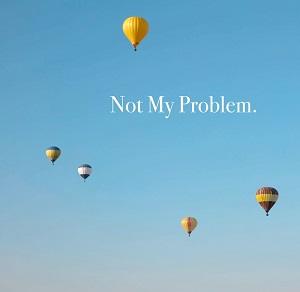 Of the many changes the music industry has faced in the new decade, the possibility of achieving pop stardom has never been more viable and possible than in today's modern streaming landscape; artists as monumental and well-known as Billie Eilish have done incredible things with minimal recording setups, ending up achieving all but global domination from the comfort of her bedroom. Talon David is aiming to do the same, and her first steps have been all but subtle. David started her journey to stardom during her senior year when she won the GRAMMY Foundation's Teens Make Music Contest with her song "Deep Snow" and got to attend the 2017 GRAMMY Awards in LA as a result. Being raised by retired performers based out of Nashville, Tennessee, the trajectory of Talon becoming a performer of her own was practically written in the stars – the GRAMMY nudge was just the inciting factor to put enough wind under her sails to provoke her to make music for an audience, and she was off to study popular music performance at Belmont University.
WEBSITE: https://www.talondavid.com/
Talon David arrived on the scene officially last year with her debut EP Talon, Like the Claw, before releasing a couple of loose singles and a Christmas EP, in addition to a few guest appearances – now she's taking another step on her musical journey with the forthcoming track "Not My Problem," an anthem for those fed up with the hand they've been dealt and are ready to tell the dealer where to shove it, but with enough joy and flourish to make it not sound so aggressive. At its core, "Not My Problem" is a bubbly pop track that showcases David's crystal clear pipes over twinkling electronic notes and a joyous instrumental. The lyrics are extremely laid back, serving up and juggling an impressive amount of emotions without ever breaking a sweat.
Listeners might be surprised upon discovering Talon David's array of musical role models: through her website, she lists Journey, the Eagles, the Beatles, Cyndi Lauper, Barbra Streisand, and the original Broadway cast album of Wicked, as well as Ella Fitzgerald, Duke Ellington, Mozart, and Debussy, among others, in the roster. In "Not My Problem," the evidence of Cyndi Lauper and Broadway are boldly displayed through David's kaleidoscopic perspective. Her website boldly declares, "if pop-rock took a jazz tour through Oz, you'd have Talon's style," and the declaration holds across all of her material. "Not My Problem" proudly shows off David's knack for balance across her statements never contradicting her true passion, art.
DISTRO KID: https://distrokid.com/hyperfollow/talondavid/not-my-problem
The journey still to come for Talon David is well worth watching. At her young age, she has shown off more than enough talent and acumen regarding the restraint called upon young artists, and her skills in production and songwriting are something most would be lucky to have. With no word on her feature LP debut made public knowledge just yet, fans should keep their finger on the pulse by following David on her various social media platforms as she's only just barely getting started.
Patrick Orr
The music of Talon David has been heard all over the world in partnership with the radio plugging services offered by Musik and Film Radio Promotions Division.  Learn more https://musikandfilm.com