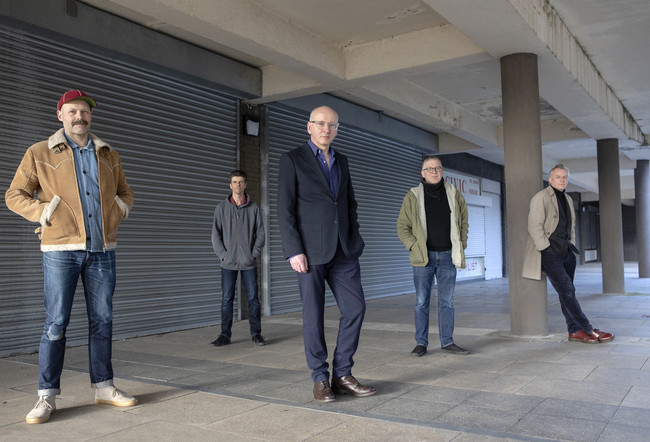 Today, Teenage Fanclub share a final preview of their highly anticipated album with a new song and music video! "In Our Dreams," written by the band's Raymond McGinley, is the fifth single off Endless Arcade, out April 30. The song evokes an exploratory voyage inward and reflects the melancholic yet uplifting themes present throughout the rest of the record.
McGinley had this to say about the new song:
To rephrase an aphorism most famously used by John Lennon, existence is what happens while the human race is busy making other plans. This song is kinda about that, but like all our songs, we write them intuitively and only think about what to say about them afterwards.
"In Our Dreams" follows previous Endless Arcade singles "Everything Is Falling Apart," "Home," "I'm More Inclined," and "The Sun Won't Shine on Me." Teenage Fanclub's tenth album, set for release at the end of the month, received early praise from The A.V. Club: "The sweetly jangling guitars, winsome and romantic lyrics, and easygoing rhythms that mark its best work are in full force on Endless Arcade."