Just recently signed with Napalm Records, CRYPTA offer a raging sonic monster in a class of its own: the newly staffed Brazilian/Dutch death metal unit is set to drop jaws with their long-awaited debut offering, Echoes of the Soul, to be released on June 11, 2021 via Napalm Records.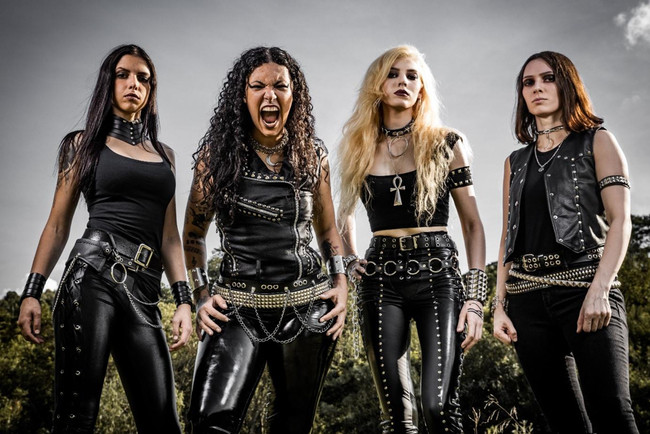 Formed in June 2019, the four-piece line up consists of vocalist and bassist Fernanda Lira and Luana Dametto on drums (both former members thrash metal frontrunners NERVOSA), plus supremely talented guitarists Sonia Anubis (Cobra Spell, Ex-Burning Witches) and Tainá Bergamaschi (Ex-Hagbard). They enforce a heightened level of potency and experience from their successful past and current projects, enhancing influences from both classic and modern death metal genres, plus significant extreme and black metal elements, to create a sound of their own.
Positioned right at the burning gates of death metal salvation, their first single and music video, "From The Ashes", already showcases the demonic, captivating power of the hard-hitting combo.
Singer and bassist Fernanda Lira says about the first single:
"The song is basically about the well-known tale of the phoenix, but in a more philosophical sense. It talks about the ever-changing cycles of life, about the many endings and beginnings we have to go through, about how many old versions of ourselves need to figuratively die in order for us to keep growing and evolving as human beings, and finally, about building resilience to endure all these rebirths."