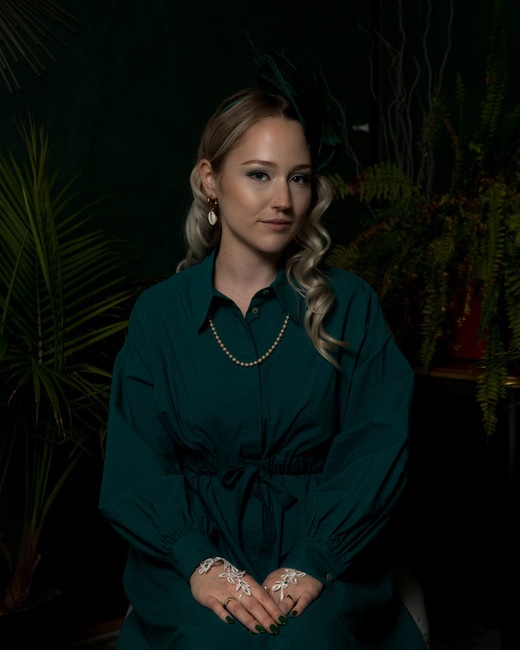 "Slowly" is set after a long night of contemplation, when the morning cravings have set in. You're aware of the problem, and want to make different choices, but the temptation is too much to handle. A bad habit can speak to you like a toxic love interest; that little whisper in the back of your head telling you it'll be fun … just do it … one last time …
I struggle with a smoking habit and a tendency to become overly attached to the ones I love. The way that I battle with my addiction is the same way I engage with people… "Slowly" is a light-hearted bop with a sinister feel, playing on the idea of someone you love being that same type of devil on your shoulder.
Imagine those 20-somethings in a toxic relationship. After a long night of arguing, they robotically enter the kitchen to get a cup of coffee. During this kitchen moment, their phone is blowing up with their 'lover' now asking to come see them, and they're struggling to fight the urge. A temptress is singing the song in an, sassy and sultry way around while they're trying to shut it all out.
Sorry for the smoke screen, baby. I know you'll feel it all when it's too late is how a personified addiction would speak to me. A sarcastic and amused being, that gets a kick out of pretending to be an innocent coping mechanism. The way we trick ourselves into believing our addictions aren't harmful… until it's too late. – Eadie