E.G. Holmes delivers a tender, heartfelt ode on the classic country folk style of "Time To Rest". With nods to Bob Dylan's masterful storytelling, there is a patience to the way he delivers the lyrics. Every line feels carefully considered and balanced for maximum impact. Delivery too has an honesty to it for he sings with so much passion behind him. The rest of the band seems to take cues from his careful vocals, for they further punctuate the power of his words with deft, nimble skill.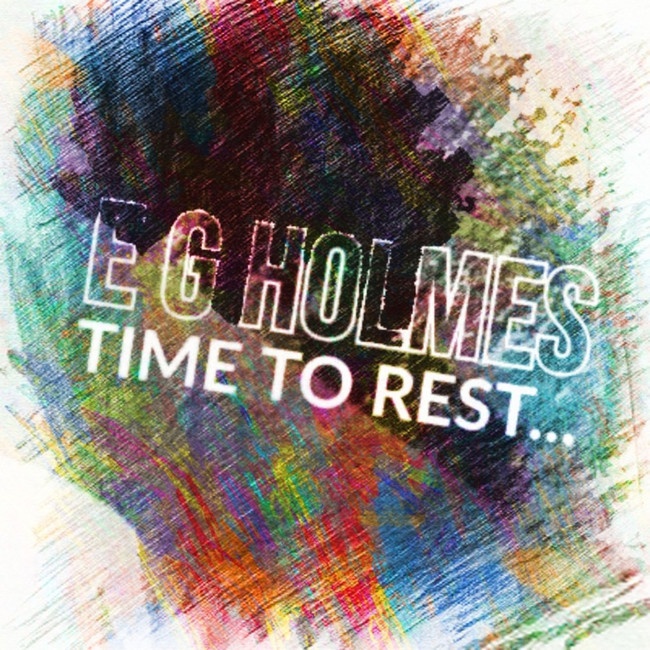 Right from the beginning the glowing organ sets the tone for what follows. Keeping things to the essentials there is a sense of community that overflows throughout the whole of the track. The drums too get in on this sense of place, as the brush work has a nimbleness to it, infused with so much emotion. Layer upon layer filters into the fray as there is a beauty to the way it all comes together, from the flourishes of the melodies to the way that the whole of the thing works in perfect unison, it all touches the very soul. For the final stretch of the piece, he brings it home, featuring an elegant graceful pace that feels particularly well earned, as the song blooms in lovely, tender tones.
Time To Rest" features a brilliant reflective stance on looking back on a life lived to the fullest, as E.G. Holmes' words have a timeless grace to them.
Artist Website: https://egholmesmusic.com/
Record label artist page: https://bongoboyrecords.com/egholmes/
Streaming Sites: https://music.apple.com/us/artist/e-g-holmes/439917145
Spotify: https://open.spotify.com/artist/5Y6CKcGGTKRj9OjzwJmjU4