Tia Gostelow turned heads in 2018 with the release of her Queensland Music Award Album Of The Year, Triple J Feature album debut record Thick Skin. Tia Gostelow's second album Chrysalis is out now and is produced by Oscar Dawson (Holy Holy, Alex Lahey). The eleven track album features lush pop landscapes with danceable 80's influences.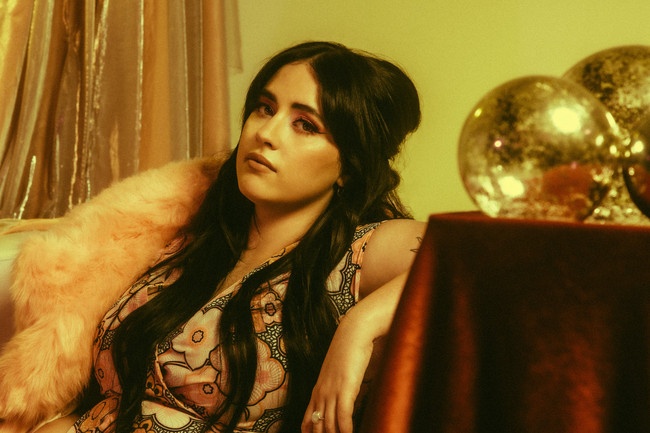 "Chrysalis touches on really personal moments of my life over the last 2 years. I wrote these songs when I was living by myself in Brisbane and when I was in probably the loneliest and most anxious state I've been in. I've found it really difficult to navigate life being away from my family and my partner, I'm such a family orientated person so when I was living by myself in a big city it really took a toll on me mentally. I feel like dealing with these emotions and putting them into these songs helped me overcome those feelings." – Tia Gostelow
Fans can hear an album rich with nods to her indie, guitar folk past, while celebrating a world of dance floors and blurry festival weekends with songs.
"Before the songs were even finished I knew I wanted Oscar Dawson to produce the record. He's a gun and I was obsessed with all of the music coming out that he was producing. I met up with him in Brisbane and we instantly got along so well. Going into record this album I obviously knew a bit more than I did recording 'Thick Skin' and I was a bit more inclined to have more involvement musically. I played bass, piano and synth on some songs which was really important to me and I'm so grateful that Oscar was so patient with me. He really pushed me to go to places vocally and musically that I probably wouldn't have done without him which I am also super grateful for!" – Tia Gostelow