The Multi-Dimensional Singer-Songwriter Worked With An All-Black American, Female Team To Produce The Inspiring Video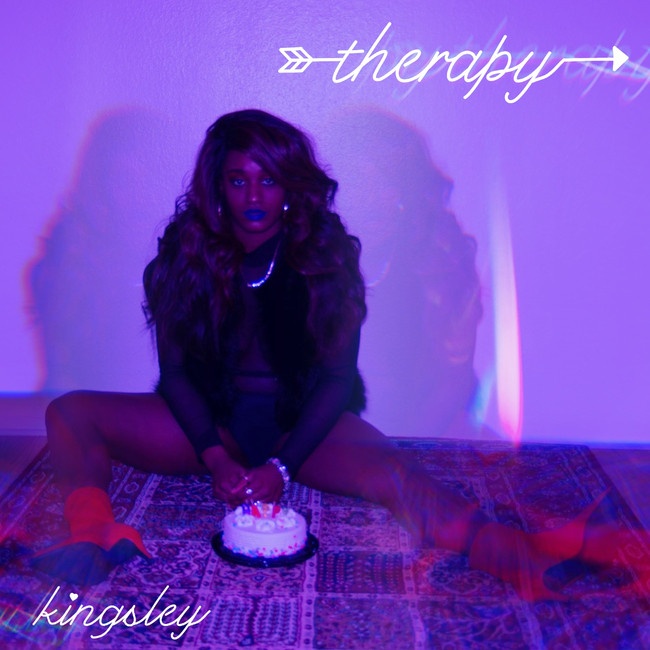 On the heels of the successful release of her critically-acclaimed single "I'm Fine," renowned indie pop artist Kingsley is back with the second song and video from her forthcoming album Crying On Holidays (Spring 2021). "Therapy," which Kingsley says was inspired by her "journey back to self-love after giving so much away in a relationship," is available now on all DSPs – just in time for International Women's Day and Women's History Month.
According to Kingsley, "Therapy" – as well as the rest of the music from her forthcoming album Crying On Holidays (slated for Spring 2021) – embodies a more mature sound that is "shaping into its own."
To support the release of the single, Kingsley teamed up with an all-Black American, female team to produce the inspiring "Therapy" video. The entire cast and crew for the video, including director, choreographer, camera women, photographers, stylists, and dancers were all Black-American, female women from Portland, who came together to tell a somewhat twisted Cinderella-inspired tale.
FB: @yokingsleymusic Instagram: @yokingsleymusic Twitter: @yokingsleymusic
"I wanted to write a song and make a video about saving yourself. Because like life, you start therapy because other people are making your life hell and you need a way to cope with it all," said Kingsley. "But, all the while you learn that it is you …and only you …who can determine the outcome of your life. You find out that YOU are the prince in the end."
"Therapy" is the second in a series of singles and videos that Kingsley will be releasing prior to her Spring album launch. According to the artist, she plans to unveil each new track on the 15th of the month and the video on the last day of the month.