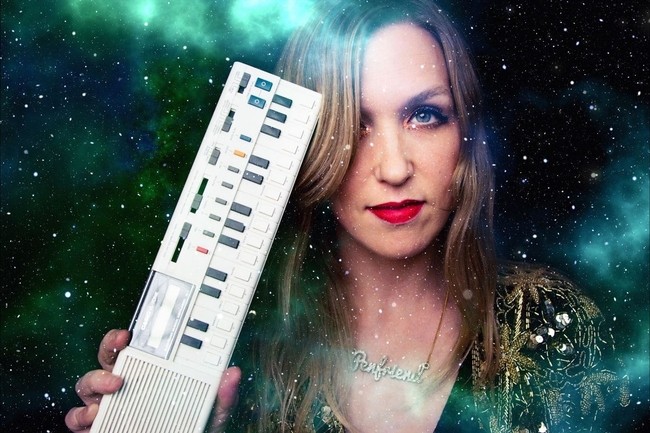 Penfriend, aka music producer, songwriter and multi-disciplinary artist Laura Kidd, has revealed the brand-new video for the latest single 'Exotic Monsters', which premiered with Clash Magazine.
– https://www.clashmusic.com/news/penfriends-exotic-monsters-searches-for-unity
"We're more connected than ever, yet we're becoming more polarized," Laura explains. "The pandemic promised a coming together of communities yet, as the third UK lockdown grinds grimly on, the people in my area of Bristol have battened down the proverbial hatches.
"It's easy to feel like we live on a different planet from our fellow humans sometimes, so with this video I wanted to bring the artwork for the single to life, to suggest that perhaps the monsters we perceive to be all around us are more similar to us than different. I spent 20 hours constructing 3D paper masks, set up a green screen in my living room and used up two of my daily exercise sessions to create this oddball trip into my imagination. Enjoy!"