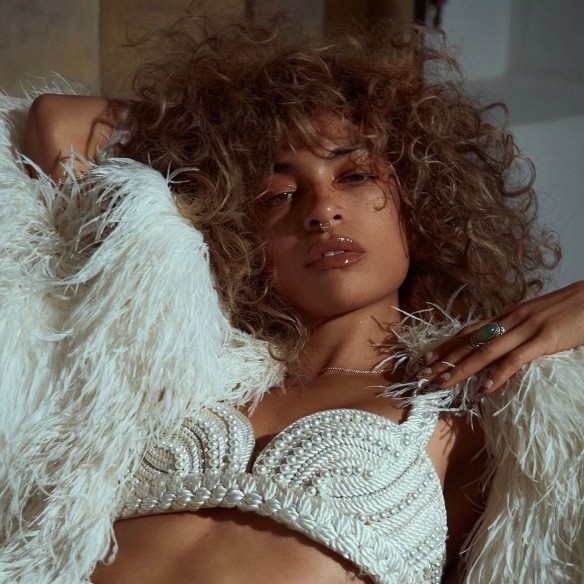 Fantasy Soul singer/ songwriter/ producer QUIÑ makes her highly anticipated return with her latest single, "crush" via her label Fantasy Soul Records.
The angelic release marks the rising star's official new music offering since the release of her acclaimed EP LUCID (2019), which has surpassed 21 million + streams on Spotify solely. While she gifts fans and followers today with her signature dose of medicine through sound via "crush," the Los Angeles native prepares her long-awaited, follow-up project that will complement the transformative story of all her previous released EPs: GALACTICA, DREAMGIRL and LUCID.
https://www.instagram.com/thequincat/
California native QUIÑ is making all the right moves to establish herself as one of music's next breakout stars. The release of her three previous EPs GALACTICA and DREAMGIRL and her recent release LUCID, is another strong step in her quest to carve out a lane in the industry with her unique fantasy soul sound — a term coined by the singer/songwriter herself. Her creative style and songwriting skills are already paying dividends: her track "Mushroom Chocolate" with 6Lack has surpassed over 18 Million streams on Spotify as her latest EP LUCID stands in 21 Million streams on Spotify.
A truly multi-dimensional talent, QUIN is also enjoying a successful modeling career with Wilhelmina Models that has included appearances in ad campaigns from UGGS, GAP, Jordan Brand, Missguided, and more. QUIÑ has opened for Erykah Badu, Gnash JMSN, and performed at THE FADER Fort at SXSW, AFROPUNK, and Galore's Girl Cult Festival.