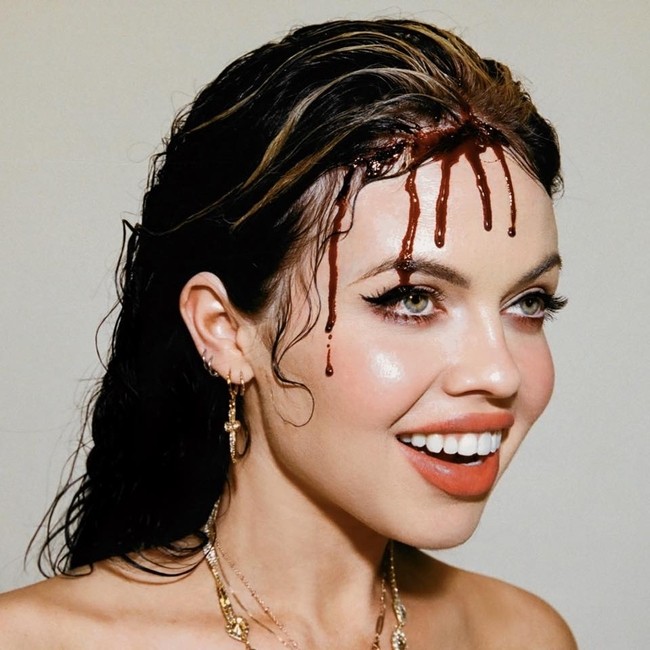 LA by-the-way-of New Zealand artist Kelsy Karter releases the official video for her single "Villain" – out now via BMG. Directed and edited by Kelsy & dressed in head-to-toe leather with her own take on the infamous Catwoman, she recalls the moments she went from being the protagonist in a love story to accepting the role of the villain when the relationship ended.
"I'm playin' the villain, baby, just like you want," Kelsy cheekily states, setting the tone of the video from the start. Playing with the character of Catwoman, a true anti-heroine & eventual love interest to Batman, Kelsy hints at how even those who are deemed villains have emotions.
"I almost didn't put this song on my record. It brings me to tears anytime I sing or hear it. But my best mate told me "Kels, this song isn't for you anymore. It's for everyone else." And that made me realize that maybe I was stupid not to release it. Turns out, fans have resonated with this song as much I do, so I had to make a music video for it," Kelsy states. "It is directed and edited by yours truly, with cinematography by Gary Long. We shot the video in about 3 hours with a crew of 8. I wanted to depict one of the greatest villains of all time…on her day off. Ironically doing the most un-villainous things you can do. Watching TV, having a tea party, cuddling a teddy bear, doing handstands…and crying. Villains have hearts too, y'know?"
"Villain" is featured on Kelsy Karter's debut album Missing Person, which came out late last year.
"The album as a whole is a fun ride that explores both the struggle and joy of being a woman in what's long been viewed as a man's world," stated Samantha Hissong from Rolling Stone. "It also touches on the heartbreak-induced degeneracy that can precede finding new love and self-acceptance."