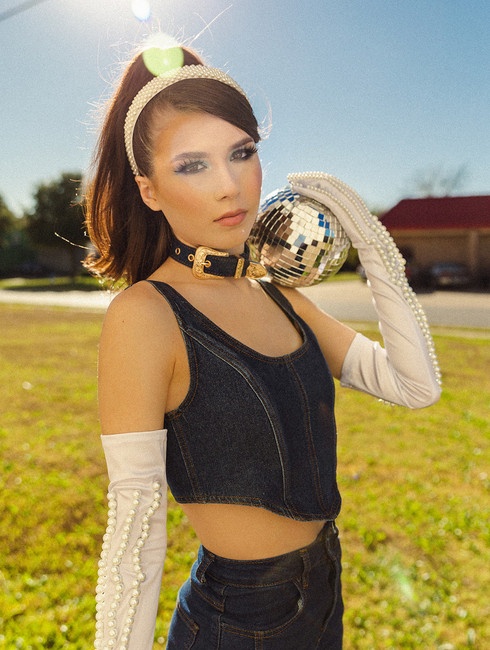 22 year old singer-songwriter, Gabriella Stella, has delivered a gem of a single with her release of "Dirty Laundry" today. With sweet vocals and transcendent production, the single has a double entendre meaning to it. Coming from the idea of a new outfit, excited to show everyone, and then losing its appeal after the first wash. It's similar to a new relationship where everything is new and fresh, and you're excited to share your relationship with everyone. But as time goes on and there's wear and tear on the relationship, the excitement seems to be faded.
– https://open.spotify.com/track/5HZdC9sq6xtNoei2lpnRYH
Hailing from Texas, Gabriella Stella is a high-octane singer-songwriter with a burst of pop energy in a very petite package. Her fierce choices of surprise and righteous raw sounds leaves you desiring for one more rift. With previous skills in both acting and modeling, Gabriella separates herself from the incoming wave of pop-teens. Her explosive performances are filled with original choices, and eclectic soundscapes.