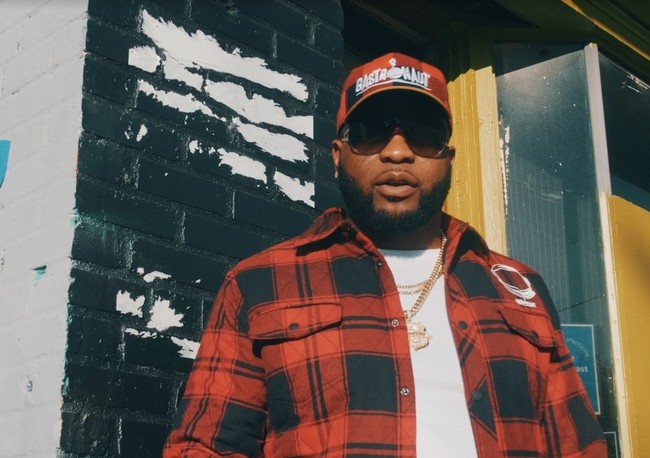 There's a certain persona that's important to have if you want to be taken seriously in the hip-hop world. That persona is being the absolute best at your craft and willing to go the extra mile to make your goals a reality. For some, this can take years, but GS11 has had no problem reaching those expectations from the start. The North Carolina native has been owning the Southern rap culture and making it his own ever since 2015. With the 11 Grooves crew backing him up, GS11 remains unstoppable. His last project, "Gastronaut," has been burning up the charts with singles like "Bunkin'," and now he's doing it again with his brand new single "Flex" ft. The Plug Daughter, a song that demands to be danced to.
"Flex" is a high energy, intelligently timed hip-hop track that will instantly get your hands clapping and your feet tapping. Joined by local North Carolina rapper, The Plug Daughter, the two of them have created a single that's extremely unique and fresh. "Flex" acts as the ultimate hype up song as GS11 illustrates this picture of a beautifully confident girl. The kind of girl who wants the finest things in life and will not settle for less. This girl's persona is then brought to life by The Plug Daughter as she dominates her verse. GS11 and The Plug Daughter bring so much dimension to this song and shows the entire world of hip-hop what they can do.
The video for "Flex" is one non-stop dance battle from start to finish. The video starts with GS11 and The Plug Daughter standing in front of a vivid building as they perform for the camera. Then we're introduced to a moving line of perfectly in synced dancers as they move down the sidewalk. From the heart of the city to a parking lot, the dancing never lets up. The dance crew then spreads out to form that classic dance circle where everyone gets a chance to dance in the center. It's a judgment-free zone where anyone and everyone can come and dance however they want. The video is crisp, vibrant, and full of good energy. It's the perfect video for this song and impossible to keep from dancing.