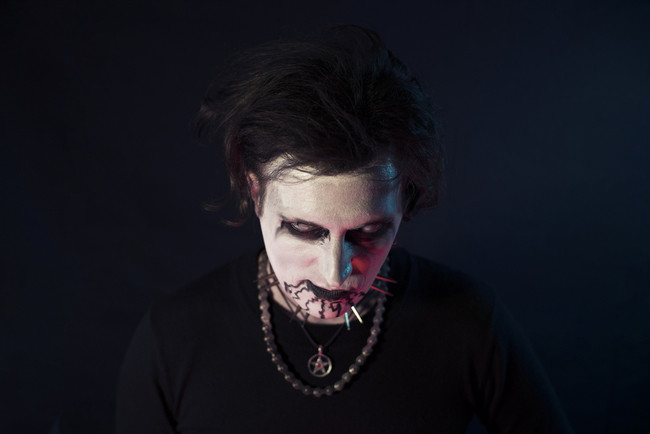 THE HATE CLUB – "MY NAME IS LEGION" [official music video] can be seen here:
Heavy Metal / Industrial artist THE HATE CLUB premiered their animated video for "MY NAME IS LEGION" on Loudwire.com last week.
"This music video was created by 2 psychopath – The Hate Club (artist) and Evan Streb (animator). After 4 months of tireless work, we're finally ready to release this ambitious music video. And we couldn't be more proud with the result! Get ready to join the adventure and The Legion on this epic quest" says Alex Poe.
An artist needs room for growth and the ability to live on the edge. Unwilling to be defined by merely one element or another, Alex Poe is a one-man band quenching his creative thirst with The Hate Club.
An Industrial Metal act spawned in 2017 from Poe's desire to satisfy a diverse vision, The Hate Club is a mix of social satire and aggression. While still taking shape as a musical entity, the journey for Poe began much earlier on with eccentric tastes ranging from Jazz to Rock-n-Roll.
https://www.instagram.com/thehateclub/
A native of the Ukraine, Poe left the confines of home at only 18 years of age with his eyes set on Los Angeles. Now calling the City of Angels his own, as a self-starter he has already released 3 EPs, several singles, as well as multiple music videos. Very hands on, he has also organized 2 DIY tours in the US, achieved formidable online press placement, and remains active performing on the West Coast.