Trace The Sun embodies everything that the sun is by spreading warm sunshine to all who stop and listen. The music speaks for itself with BIG, bright notes hitting you from all directions on the new EP fittingly titled 'Trace The Sun'. This group claims that they "create music to make you smile, move your body, and lift your spirit" and that is 100% correct and right on the money!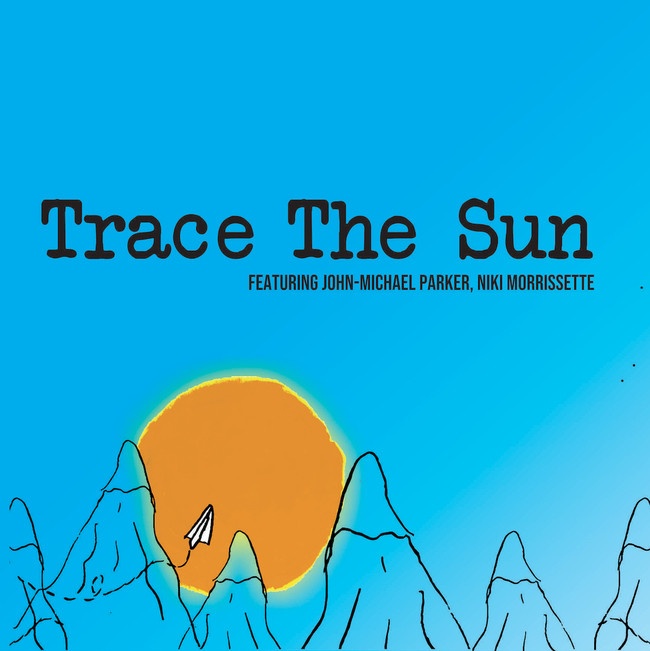 Trace The Sun is: Songwriter & pianist Steve Hudson and the new recording project features: John-Michael Parker and Niki Morrissette. Together, this musical trio has created a work of beauty that shines through and shines on to the listener. All five songs are full of radiance and bursting with sincerity. One will sense that each track is very personal to Trace The Sun and as the saying goes honesty is the best policy. Trace The Sun is true to form & spirit on ALL five tracks, so sit back, relax and take in the wonderful sounds.
The EP kicks off with a very bouncy number called "Be The One" that has one cool beat and a silky smooth flow to boot. Trace The Sun will make you want to "move your feet" on "Be The One" where Steve, John and Niki will put some extra pep in your funkin' step. Next, prepare for a pleasant vibe and inviting tone on "Chestnut Street". This is a street you will want to take a stroll down and absorb the feel-good atmosphere and fantastic structure. Track three, "Love Just Comes Naturally", is just positive to the core and flows naturally as you will have a hard time not falling for this song. Get ready to beat the hustle & bustle with Trace The Sun on "New York City Night". Those busy city streets are no match for Trace The Sun as they deliver mellow notes and move at a leisurely pace. The EP ends with "Don't Forget The Dream" that is so meaningful and has a huge impact on the audience. This powerful number truly hits you from a musical, lyrical and vocal standpoint. "Don't Forget The Dream" will be racing through your mind all day and as REO Speedwagon said: "Can't Fight This Feeling any longer."
You won't be able to fight the infectious melodies on 'Trace The Sun', so just stop and soak in all the goodness. Trace The Sun delivers on ALL levels and will not disappoint! If you're looking for songs that will brighten your day then look no further! 'Trace The Sun' is a hot release that should be burning up the music charts and airwaves. Bask in The Sun and Trace it all the way back to the power of positivity through song.
By Jimmy Rae