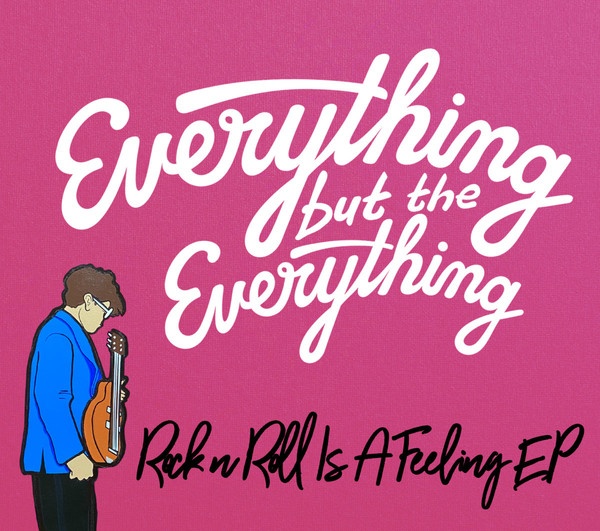 Hailing from the streets of Oakland, California and the surrounding areas of the San Francisco Bay Area, Everything but the Everything has burst onto the indie music scene with exquisite fire and gusto. The group banded together only a year and half ago, but has since released several dozen songs ranging from standard alternative to a distinct, crisp rock-and-roll sound that's the hybrid love child of the Oakland underground scene, the Seattle rock community, and a more post-modern, delicate sound akin to fellow contemporary performers like Death Cab for Cutie, Postal Service, and recent work by artists such as Flaming Lips and Depeche Mode.
INSTAGRAM: https://www.instagram.com/izzythegent/
There's a willful bucking of listener expectations and musical standards. Courtesy of millennial, egalitarian mentalities aided by the upset caused by Covid-19, the band's individuality is helped by all of their work presently being self-released. The result is a deliberately flawed, somewhat abrasive-sounding but undeniably visceral experience, aided by the inclusion of fellow artists bringing their own, contrasting styles to a select group of tracks.
Highlights on the album include 'The Story' which features indie talent Sophia Prise, and 'Can't Allow' which showcases Tobias Hawkins. The songs alone are prime examples of the band's chameleonic range, the differing vocals alone along with the musical choices almost making it seem like two different bands if it weren't for the unifying, semi-tuneless and off-key nature of both tracks. 'The Story' with its chorus line It's going down, it's going dow-ow-ow-own makes you think referentially of some of Flaming Lips' earlier work crossed with a bit of Meatloaf and Heart's 'Barracuda'. The singer, in this case Prise, sees her femininity not being compromised in any way, despite the song's inherently aggressive nature.
Rather it provides a much needed contrast to the overexposed volumes of pretty much everything else present, the only kryptonite being an echoey undercurrent putting Prise's vocals in constant peril of being overwhelmed. 'Can't Allow' is much more a product of traditionalist approaches, a la the Seattle music scene. The overexposure of the band's musical composition is more tempered, along with Hawkins' vocals less obscured and calling to mind Scott Stapp of Creed or an Alice Cooper.
What the band may lack in terms of fleshed-out musical surprises it more than makes up for in terms of evocation and craft. For the first time in a number of years, Everything but the Everything is the kind of band that provides not just a musical escape but a therapeutic one as well. There's a strong sense of authenticity and heart to every track, making even the angriest songs in their inventory the most soulful.
Gwen Waggoner