The cinematic sounds of Jonny Ong's handpan ring out over a neo-soul beat, as new track 'Taking Silence' begins.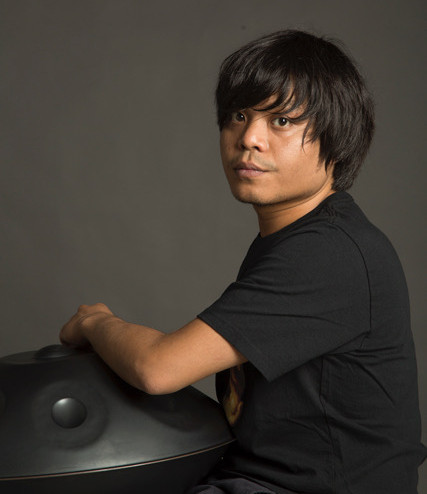 Accompanying this wash of soundscape and atmosphere comes a video which takes inspiration from that most psychedelic of movies, Yellow Submarine. The animation takes on a more primitive look, the movement in the underwater scenes behaving as if it's a form of puppetry. Jonny and collaborator (and fellow Singaporean musician) Inch don scuba diving gear and head towards an underwater city as the instrumentation swells and builds around them.
Musically speaking, this track is perhaps the finest execution of Ong's sound we've heard so far – psychedelia and New Orleans' jazz collide in a hypnotic flow of grooves and sounds until the song culminates in a cacophony of huge, half-time drum beats and fuzzed-out guitar. As the song reaches this climax, the animation changes to focus on a band consisting of dinosaurs and underwater creatures playing the instruments – pushing the notion of psychedelia to its extremes.
Taking influences from everyone from Morcheeba to Madonna, this song is really something special from the master of new wave psychedelia. The track is taken from Ong's upcoming album Isolation, which, converse to its title, is designed to help people feel less alone. "… this time, I wanted [listeners] to realise that if you have something negative in your life, try and do something positive to get over it. No matter what happens, there's always light at the end of the tunnel."
Spotify: https://open.spotify.com/artist/1mIf4tLRj9nww55KZwBEYm
Instagram: https://www.instagram.com/jonnyongmusic/
Twitter: https://twitter.com/music_ong
Facebook: https://www.facebook.com/jonnyonghandpan