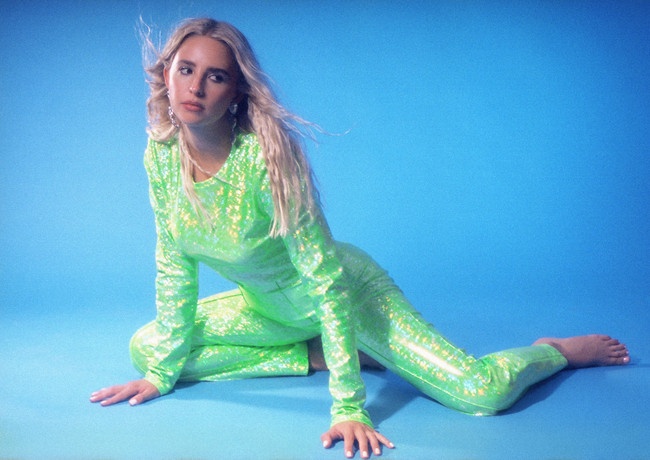 Emerging London/L.A. popstar LAUREL unveils her new EP Petrol Bloom today. The record follows lead single "Scream Drive Faster," LAUREL's first new music since her self-produced 2018 debut Dogviolet, and October's "Best I Ever Had"—both co-produced with Chrome Sparks (Empress Of, Major Lazer). The record's euphoric sound is starkly different from the melancholic chamber pop of her debut; Idolator called it an "effortless and surprisingly easy reinvention." Check out the video for standout track "Appetite".
– https://umusic.digital/petrolbloom/
"In all my music to date. my most consistent lyrical inspiration has come from the contrasts in emotions associated with love, sometimes feeling anger, jealousy, hatred and despair at the same time as love itself," says Laurel. "Building upon my last album's theme of the ugly within the beautiful, I have created Petrol Bloom. The word 'bloom' came from a feeling within that I am blooming and blossoming as a woman and an artist. The word 'petrol' signifies a fierce energy, and the destructive tendencies of mankind. And together, Petrol Bloom is to represent the blossom and birth of fire, hot tempered lust, impulsive decisions, a tempest, new found love and anguish, literally screaming and driving faster."
Self-recorded, produced, and mixed, Dogviolet received high praise upon release, with Vogue calling LAUREL "the new face of British alt-pop." Still, her solitary approach to the record left her isolated and unhappy and propelled her toward a more collaborative approach on Petrol Bloom, the first of a two-part EP project. After a serendipitous run-in with old friend Chrome Sparks in Brooklyn, he invited her to see his studio around the corner. The two instantly wrote two songs together. "It was just for fun, but we realised we had something special," says LAUREL.