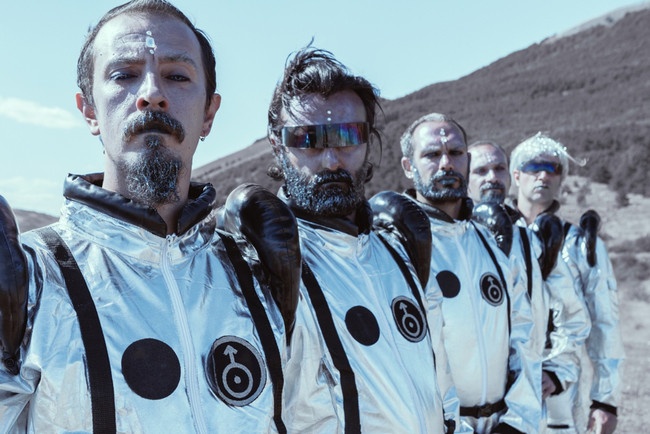 A top-notch offering of comedy metal that even the greatest gods in Valhalla would celebrate!
After gathering millions of clicks on YouTube and Spotify, Italy's finest up-and-coming comedy metal outfit NANOWAR OF STEEL will re-release their previously sold out 2018 album, Stairway To Valhalla, with an exclusive first ever vinyl re-issue via Napalm Records this upcoming Friday, December 4, 2020!
To celebrate Stairway to Valhalla's re-release, NANOWAR OF STEEL have revealed the music video for their Power Metal anthem "In The Sky", where they go on a mission to seek their way into, well… the sky!
NANOWAR OF STEEL's bassist Gatto Panceri 666 about the music video for "In The Sky":
"'In The Sky' is the first video about the sky actually being recorded in the sky while at the same time not being in the sky. Potowotominimak, Mr. Baffo and some fans – the winners of the IN THE SKY Nanowar challenge last year – were lucky enough to be in the sky while not being in the sky thanks to the sophisticated technology of FlyX.
The video was shot in Cinecitta' World, an amusement park in the outskirts of Rome which let us organize a special event, that included a tour of the park guided by Nanowar Of Steel as well as a concert in the evening.
We also would like to remind everyone that to be in the sky is better than not to be in the sky."