The KWS Band is releasing their first ever live concert video. The 2010 release Live! In Chicago was their first live recording. The band was filmed at the Leverkusen Jazzstage for the German TV show Rockpalast on November 25th of last year, barely ahead of all of this Covid crap. The video followed up the band's 2019 The Traveler studio album, whose world tour was cancelled due to you know what. This concert features an hour and a half set of 13 songs three of which are encores.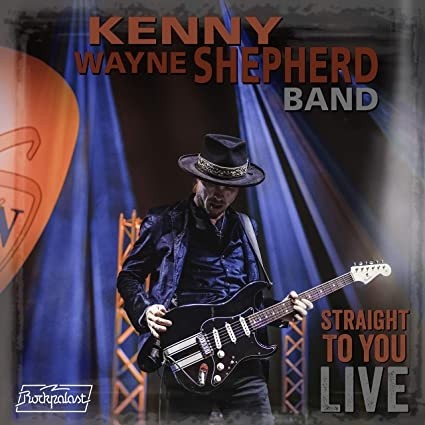 KWS has always had a huge following, and they always stood out nailing it down on the Experience Hendrix tours. Since covering KWS (basically forever) they added depth a while back with the addition of keys. Anchored by Noah Hunt handling lead vocals (doubling on guitar) and Chris Layton on drums, this show also features a two-piece sax/horn combination. Kenny takes over singing lead on a few songs while also sharing dual vocals with Noah. The video features some extended jams allowing everybody to rock out, like an eleven-minute version of Heat of the Sun and a nine-minute version of Shame, Shame, Shame. The guys also do great live versions of Woman Like You, Long Time Running, I Want You, Diamonds and Gold, and of course as an encore song their standard fan favorite Blue on Black.
Great covers are always fun, and they kill it with Elmore James's Talk To Me Baby, Buffalo Springfield's Mr. Soul, the Joe Walsh classic Turn To Stone, and two of the encores Slim Harpo's I'm a King Bee, and one of their standards, Jimi's Voodoo Child.
The sound and filming on this provide an excellent representation of the band. The KWS Band is and always has been, a well rehearsed, well oiled blues/rock machine. Grab yourself a copy and throw on the headphones! This release is available on CD/DVD, and also red vinyl.