Jasper "The Jazzmaster" Meyers offers a refreshing update on a classic jazz sound with the soulful "Harmonious". Stylistically there is a late-night noir flavor to these silky rhythms. Keyboards here positively shimmer with such lush, luxurious cadences. Instrumentally rich the whole of the album has a radiant glow to it. Layer upon layer wafts up into the air for there is a calm that radiates throughout the whole of the journey, with each track playing off the last. Stylistically firmly rooted in jazz, Jasper also incorporates elements of funk, rock, and R&B into the fray in a way that feels distinctly his own.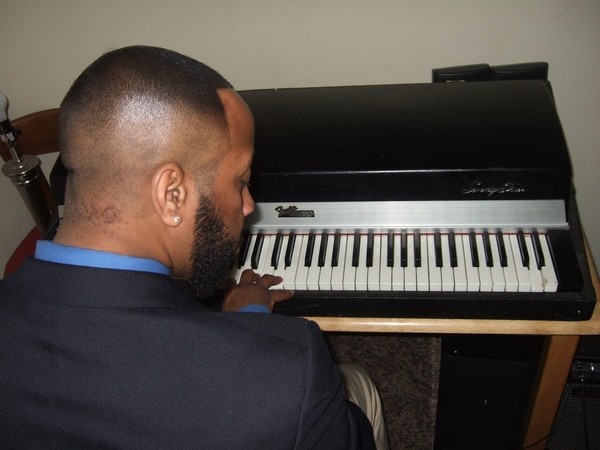 A new take on jazz puts him clearly in the same camp as the nu-jazz pioneer St Germain. Quite similar in scope, Jasper takes the essence of jazz, the loose improvisational feel, and merges it with electronic flourishes for deep grooves. Beyond this, and going a little further back, he touches upon Miles Davis' "Birth of the Cool" in terms of how organic the sound is, how much is going on, and how acutely aware of balance he is in getting the entirety of the album just right. When the jazz guitar effortlessly enters the fray, comparisons to Wes Montgomery's nimble yet confident skill are unavoidable.
NEW SONGS: https://soundcloud.com/thejazzmaster
TRACK LISTING
1. GOOD MORNING..GET UP N GO
2. ATMOSPHERIC HEAVEN
3. ON N ON
4. SUGGA N SILK
5. LOVE BY MIDNIGHT
6. THE SOBERING TRUTH
7. MONSTER TRUCK JAZZ
8. THE JUXTAPOSE
9. GROOVY GRAPES
10. TOW AWAY JAZZ
11. SWAGG WIT IT BAYBEE
12. WATER COLOURS
13. GROOVIN ON THE SEASHORE
14. ACCRA RAIN
15. TELL ME
16. A WALK DOWN MEMORY LANE
17. DAT HAWAIIAN SUNRISE
Tight percussion opens the album up on the sparkling "Good Morning…Get Up N Go". Heavenly vocals emerge from the blissed-out "Atmospheric Heaven". Funky to its core "On N On" has a bluesy element that drives the piece forward. Carefully laid-out melodies have an ornate beauty with "Love By Midnight". Fantastic fiery energy races through the powerful "Monster Truck Jazz" with guitar work that feels stellar blending with the keyboard riffs in a gorgeous way. Horns lend "Groovy Grapes" a degree of swagger as the sound saunters on through. Aptly named "Swagg Wit It Baybee" has a tremendous power behind it. Going for a bit of contemplation is the meditative "Accra Rain". Neatly bringing the whole of the album together is the bright brilliant burst of the finale "Dat Hawaiian Sunrise".
"Harmonious" shows off Jasper "The Jazzmaster" Meyers' undeniably deft hand at sculpting sounds that soothe the heart.