Alternative/pop artist carolesdaughter today releases her striking single "violent" across all platforms, along with a captivating and nostalgic lyric video that features her in a black spiked necklace, scissors in hand as she coolly cuts through an array of teddy bears. This is her first release after recently signing to Arista Records / Sony Music Entertainment.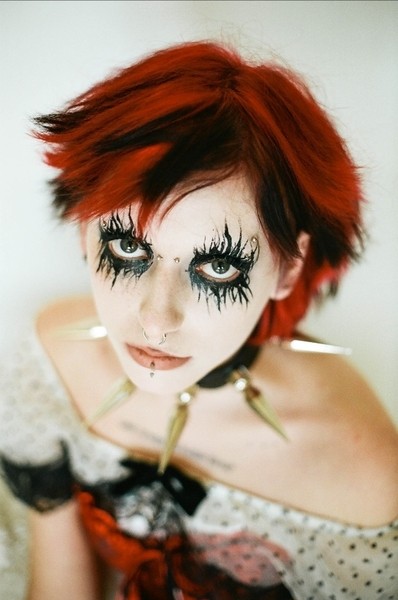 – https://carolesdaughter.lnk.to/Violent
Although officially released today, "violent" has already struck a chord. After buzzing with previous releases, "cold bathroom floor" and "my mother wants me dead," carolesdaughter wrote "violent" over a somber beat laden with 808s and creaky acoustic guitar. She conjured up vengeful lyrics through softly sweet delivery by admitting "Now my nose is filled with powder" and warning, "Don't make me get violent." She uploaded it to Soundcloud, and it quickly racked up two million streams.
Of "violent," carolesdaughter says: "I was in a toxic relationship when I wrote it. I was just fed up, and I released it. It was a real moment. I guess people recognize it."
carolesdaughter transmutes turbulence into strangely soothing alternative pop anthems awash in lo-fi glitch, bedroom acoustics, and gutter goth elegance. Like a fairy tale heroine with facial piercings and D.I.Y. spikes affixed to her shoes, she immediately captivates without fear or filter. The 18-year-old Southern California singer, songwriter, and multi-instrumentalist, born Thea Taylor, makes an immediate connection on a series of singles and her forthcoming 2021 debut.