Admit it, you kinda love Christmas. It's that kid inside, niggling away, who just needs those telltale jingle bells and sprigs of mistletoe, perhaps the odd shot of Baileys, to tease out the festive cheer. Then there's no stopping you. Heck, it comes but once a year so may as well work with it.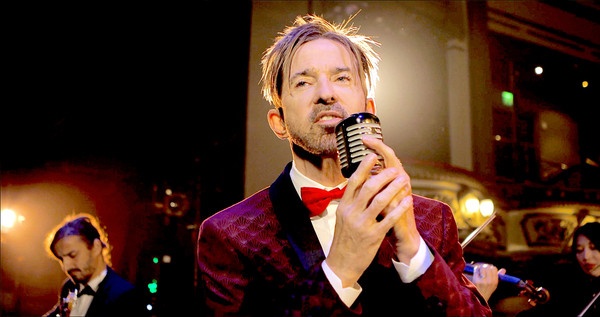 And this year, Limahl is your very own Christmas elf, the star on top of your (very classy!) tree, the reindeer with the big red nose guiding you to your happy place because, joy to the world, the 80s legend might just have unleashed the Christmas tune of 2020, 'One Wish For Christmas'.
"The Christmas tree will be beautiful in Trafalgar Square this year," begins Limahl's tinsel-wrapped croon. "We'll do Selfridge's for shopping and cocktails in Mayfair," he continues, totally winning us over with that combo. And you'll be looking pretty through his camera lens "as we hear the bells of Big Ben from our boat trip on the Thames," apparently.
You might have to take your big coat for this trip but, c'mon, it's got you right there, right? 'One Wish For Christmas' is a mulled-to-the-hilt wine of a Christmas song, a snow-capped, eggnog-soaked homage to the Kajagoogoo legend's beloved city, London.
"I love Christmas and some of the great holiday songs like 'Have Yourself A Merry Little Christmas' and 'The Christmas Song'," says Limahl, who had a festive song brewing at the back of his mind for the best part of eight years. "I was very happy with the song however, this year during Covid, I was thinking about the lyrics and how they have more value and poignancy because they talk about the many things we're all unable to do."
Co-written with jazz singer and pianist Jon Nickoll (who you might have clocked doing his thing over at London's glittering Savoy) and produced by Ian Curnow, who worked his holiday magic on East 17's Christmas classic 'Stay Another Day', 'One Wish For Christmas' is the ultimate song of the season, an unabashed ode to all that's magical about this time of year. Ask anyone, even the baby Jesus.