'Drilly Rucksack' is the hotly-anticipated new release from London based artist Ocean Wisdom out now on his own label Beyond Measure Records.
Listen here: https://ada.lnk.to/DrillyRucksack
Widely considered to be one the most technical rappers alive, 'Drilly Rucksack' is a stellar offering, showcasing Ocean's rapid-fire flow as he takes on political themes relevant in Britain today. Speaking on the track Ocean said "'Drilly Rucksack' is a fictional tale of a magical rucksack that protects its owner from evil Tories whilst also offering consolation and reassurance to the daughters whose lives they have presumably made miserable."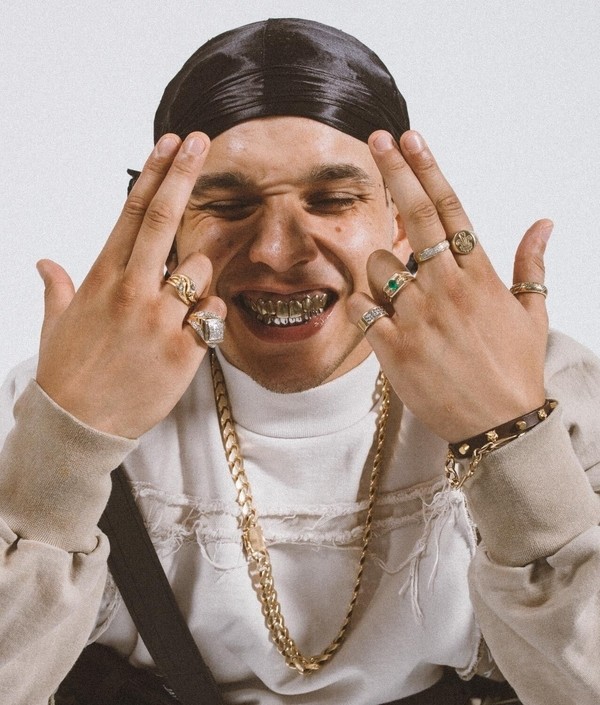 Given the name Ocean Wisdom at birth, Ocean grew up immersed in hop-hop and reggae and began beatboxing aged seven. His homelife was what he describes as 'hectic', as his mum worked as an emergency foster carer. Years of writing lyrics and practicing followed and his uncompromising work ethic drove him to leave home at 17 and start working on his craft daily, never missing a single day. He used his passion for music as a way of channeling his anger and controlling his mental health, in addition to avoiding the fate of some of his friends. His meticulous attention to detail and hardwork paid off and over the past 5 years has seen Ocean's meteoric rise lead to a quarter billion streams across all platforms and collaborations with legendary artists including Method Man, Dizzee Rascal, Fatboy Slim, Akala, Roots Manuva, Ghetts and Foreign Beggars.