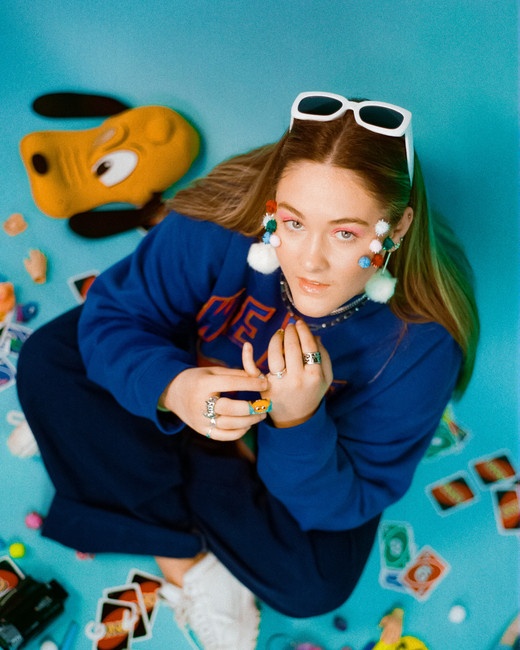 Eleanor Meegan is a young, vibrant Adelaide based singer-songwriter and performer. At age 19, Eleanor has already built a strong reputation in the Australian music scene. Eleanor is not only a lyrical genius but a diy powerhouse by producing, mixing and mastering her own tracks. Growing up, Eleanor was immersed in a variety of musical genres, including pop, r&b, jazz, blues, rock, hip hop, country, electronic and indie, all of which have had an impact on her songwriting. Eleanor admires contemporary role models like Tame Impala, Pharrell Williams, Frank Ocean, SZA and Clairo. As a result of her eclectic musical influences, Eleanor's own songs defy labelling under a single genre, although her music evokes a fresh and unique pop/r&b vibe. Her single, "Left Behind" has almost 200,000 streams on Spotify alone. Eleanor currently has 5 singles released on all music platforms, one of which – "Laundry" – is self written, produced, mixed and mastered.
– https://distrokid.com/hyperfollow/eleanormeegan/omg
With reference to cults, Greek Gods and psychedelics "omg" is ultimately about an obsession with somebody to the point where you see them as a deity figure and would do anything to please them including "drinking the Koolaid" in blind obedience.
"Musically, I was inspired by the fashion and cultural aesthetics of the 1990s and the Y2K era. Lyrically, I was inspired by such 1960s/70s and 90s cult leaders as Charles Manson, Jim Jones and Marshall Applewhite."