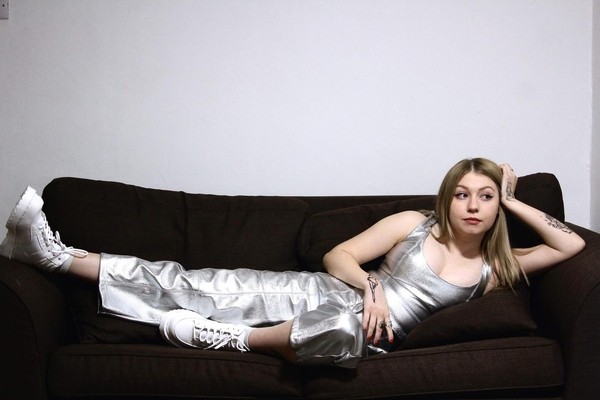 Mimah is the up and coming rapper-singer hybrid bursting onto the scene this year with her recent EP 'Panacea.' Named after the Greek goddess of universal remedy, Mimah's EP is setting out to be the antidote to all our mid-pandemic blues. Based in London, Mimah's unrelenting attitude and self-assured nature is both infectious and inspiring, as the only way to describe this rising star is simply – herself. Citing influences in the realm of Lady Gaga, GORILLAZ and Professor Green, Mimah not only joins but expands on a canon of innovative artists blurring archaic genre-boundaries as she supplies banger after certified banger this year. Having only started rapping in university, Mimah's spunky spirit seeps into every element of her music, oozing an optimism and attitude that you just can't get enough of.
– https://open.spotify.com/album/5ZGKh6cO9B9Gn2EgRMXQJC
'Panacea' is an ultimately unique body of work from Mimah. With five tracks, each as wild as the last, this debut EP firmly plants Mimah's roots in the up and coming category of bold, brave and blatantly brilliant young artists. Coming off the back of Mimah's recent single 'Ezpz' — a slightly softer, lo-fi showcase of Mimah's artistry — 'Panacea' is an effortless evolution in Mimah's musicianship. 'Horoscopes' kicks off the EP with a bang, bursting straight into her versatile talent. Swinging swiftly between singing and rapping, Mimah displays a lyrical complexity and attention to detail that inaugurates the female force as a powerhouse in her field. Sculpted over a soundscape of striking synths and pounding drum lines, Mimah flexes her freedom in falsetto ranges. Love Tears, the final track in Panacea, is an utterly empowering anthem. The masterfully manipulated samples form a fresh foundation for Mimah's unique vocal tone to flex over. With an abundance of attitude and a stockpile of sass, Mimah is securing her spot as a rising star this year with this refreshingly fearless body of work, flaunting the fundamental force of a female vocalist. With such a self-assured body of work so soon in her career, it's without a doubt whatever is next for Mimah is going to be good.
https://www.facebook.com/mimahmusic