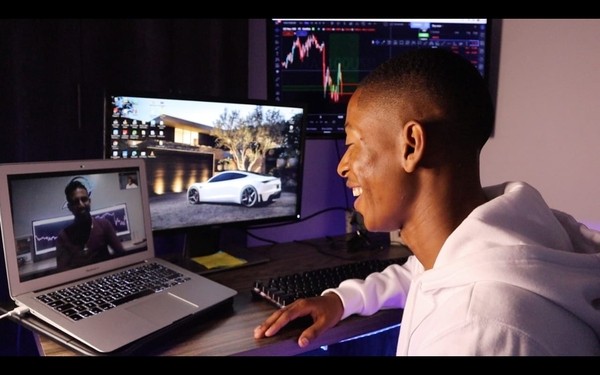 Lesiba Mothupi

B

ackground
Lesiba Mothupi was born in a small town in Polokwane, South Africa, in 1997. He has two siblings, and he is in the middle of the three. His family was shifted to Lephalale when he was very young. Lesiba Mothupi was not too smart in his class. Even he lived in the garage with his family when he was 14 years old. Then started selling chips and sweets with his friend to earn money for his daily life necessities. He discovered skateboarding and started focusing on it when he was 15 years old.
He faced a lot of hurdles in his life. He has faced a harder time at a very young age. Losing his friend was a life turning experience of his life. He got attracted to smoking weeds and alcohol.
Mothupi started roaming in the streets and drinking alcohol. By recalling past days he said:
"Each second day I was drinking alcohol, and every weekend I was very drunk that I could not remember what actually happened"
 He thought that a black boy could only earn money by illegal ways, so he started selling smoking weeds. Lesiba got thrashed by his parents and then stopped it.
In 2018 he quit his university to support his family. He tried to invest in multiple businesses, but all were scams, and in the end, he had a debt of 100k. But it was his determination and willpower that helped him not to lose hope. The multiple income streams help him to stay motivated towards his goal. He learned about Forex trading when he was 19. He believed that one day it would turn him into a successful entrepreneur.  
He made his first million when he was 22 years old, and in a few months, he made another million that helped him to pay his debts and support his family. Now he is the owner of his dream car Mercedes Benz A45.
Forex Chasers

B

y Lesiba Mothupi
Talking about the Forex Chasers, he said that he and his team worked feverishly to ensure valuable services to their clients. They are educating them and his goal is to teach people the skill that helps them to earn persistent profits in return.