More of this and more of that; we all strive for more of something sometimes and Silverback Colony makes no exceptions with their latest release titled "I Want More". This alt-country/rock band has seen a lot of changes since 2011 with many different, contributing members throughout the United States. This particular project consists of: Gabriel Douglas on vocals & guitar and Kai Brewster on guitar, organ, synth, drums & bass. Together, these two musicians created a song with much texture & substance and quite honestly can say "I Want More"!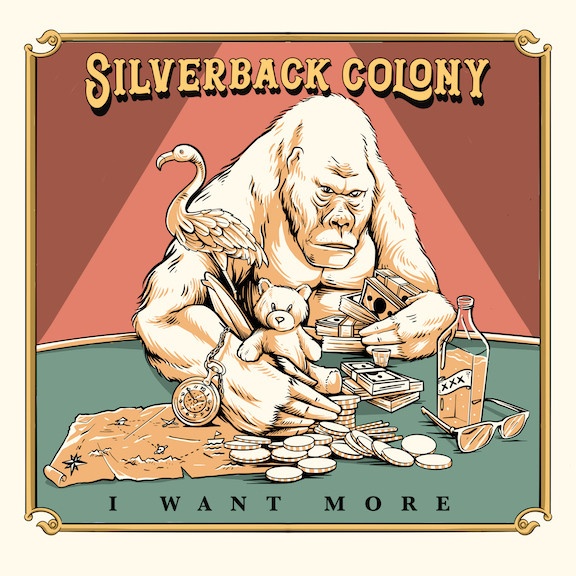 Bandcamp: https://sbcol.bandcamp.com/album/i-want-more
This single seems to have a deep undertone that plays out throughout the entirety of the track. Listeners will sense that Silverback Colony is wanting more and more each time and refuse to accept anything less. Gabriel is spilling out all of his emotions and feelings on "I Want More" where one can truly feel each and every note, lyric and vocal. The instrumentation on this number really stands out where the overall sounds packs a big punch. Silverback Colony appears to be hitting all the right chords on "I Want More" and I think listeners will approve.
Silverback Colony is laying it all on the table with their new single and I have a funny feeling people will embrace this original tune. There is no monkeying around for Silverback Colony as this group means business! With Thanksgiving next week, I ask Would you like seconds? AND I say "I Want More"! I'll have what they're having…and we will just have to wait and see what Silverback Colony is planning on serving up next. In the meantime, take a bite out of "I Want More" and savor all of its interesting elements & layers.
By Jimmy Rae (https://skopemag.com/?s=Jimmy+Rae)