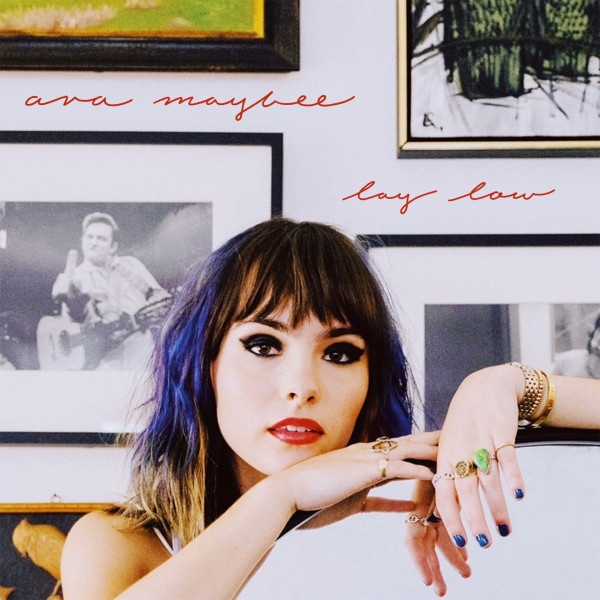 With a powerful and buoyant vocal harmony to lead the way, Ava Maybee's debut single "Lay Low" starts to unfold before us steeped in the sort of lush melodicism a lot of pop lovers will instantly recognize as being far more progressive and artsy than what the mainstream has been able to handle in past years. Riding this wave of incredible sonic passion incarnate, Ava Maybee doesn't beat around the bush as she gets into the first verses of her rookie release, her words seeming to echo a deeper emotional grip of the narrative that tone covers better than linguistics ever could. "Lay Low" is only thirty seconds into its running time, but for my money it's already sounding like one of the hottest indie debuts I've heard lately. 
INSTAGRAM: https://www.instagram.com/avamaybee/
It would be expected for the vocal to serve as the centerpiece of a song like this one given that the singer has a degree of talent that doesn't need any software-engineered tuning to sound and feel humble and endearing, but nonetheless, Ava Maybee isn't taking the easy route with regards to anything in this single. She goes out of her way to stack the mix as to put a lot of additional – and perhaps even unneeded – pressure on her own lead vocal, and in doing so transforms what would have otherwise been an atmospheric backdrop into something tight and suffocating in a few spots, giving her voice everything it needs to play the part of a hero in getting all of the tension to come undone. 
Her rhymes are a bit simplistic on the surface, but when paired with the rhythm's fleeting dreaminess, I don't think there's much of a debate as to whether or not the surreal element in "Lay Low" prevents it from sounding even slightly like a copycat of the other hybrid pop tunes charting well this autumn season. I like that Ava Maybee is obviously concerning herself with parameters of efficiency and components of accessibility that some indie players would want to ignore in favor of self-centeredly developing their songcraft around a lone identity – this isn't to say that she's selling out before she's even started, but instead that she's got the smarts to understand the depth of her own artistry long before getting into the recording studio. 
Ava Maybee's evocative debut hit record store shelves just this past October 16th, and while it isn't the only indie pop single that I would recommend discriminating listeners take a look at before the year has come to an end, it's one of the few debuts out of the SoCal underground to have given me shivers in the best of ways this month. This is a singer and songwriter who I think we're going to be hearing a lot more of in the future, and as long as she keeps her nose to the grindstone and continues finding a means of exploiting the poeticisms – sonic and literal alike – that make this initial offering so wonderfully spellbinding, I doubt her ascent towards stardom will subside anytime soon. 
Gwen Waggoner