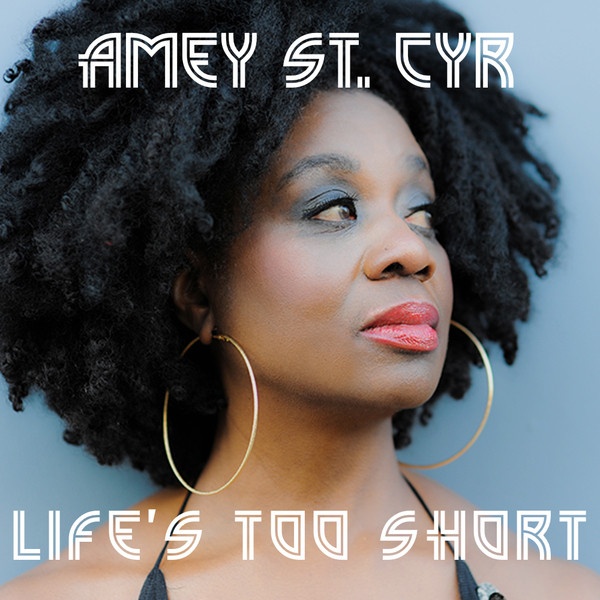 Admits the current climate, it's easy to forget that staying positive is the only priority. Well, lucky for us, up and coming musician Amey St. Cyr is bursting onto the scene to remind us of just that. Having been in the game since the mid-nineties, Amey is no newbie to the music scene. However, life did its' usual thing and intervened, meaning Amey was left in a space where creation and expanding her musical repertoire was impossible. Fast forward to the unprecedented atmosphere of 2020 and Amey, relinquished of all obstacles, can now freely explore her creative expression. Of all this year had to offer up, this might just be our saving grace. Having worked as an actor and appearing in a number of notable music videos – namely that of Krept & Konan and Big Narstie – Amey is utilising every inch of her varied experience to kick start her musical ventures. Her music is rooted in unwaveringly uplifting, retro-tinged dance hits. Overflowing with positivity and open-ended optimism, Amey St. Cyr is launching into our atmosphere at the moment we need her most.
Songwhip: https://songwhip.com/ameystcyr
'Life's Too Short' is the next nu-disco dance anthem infiltrating our playlists on the 16th November. With its roots firmly planted in the rising star's infectious alacrity, Amey curates a track exalting the power of love, putting faith in the human race and the irrefutable influence of looking out for on a another – and, oh boy, she does it with style. With a soundscape reminiscent of '80's electronic anthems, 'Life's Too Short' is skilfully sculpted with striking synths, driving drum lines and an undeniably catchy chorus. Trust me, you'll be humming this under your masks as you pop to shop for days after. 'Life's Too Short' boasts a bridge rife with intricate synth melodies, intertwining with each other and Amey's stunning singing. Amey speaks on the meaning of the track, "it's not over till everything is ok and if everything is not ok it's not over" and she couldn't be more right. Amey creates this crucial reminder in the form of an infectiously uplifting track, and it couldn't come in a more critical climate. Oozing a confidence and self-assured nature, Amey St. Cyr can only be described as herself, and we love it. With 'Life's Too Short' set to lift our spirits on the 16th of November, Amey is setting out to cheer us all up this year. With good vibes radiating from every inch of this up and coming artist, there really is no reason not to get behind the voice of positivity, after all, life really is just too short.
Amey St. Cyr's Facebook: https://www.facebook.com/amey.st.cyr/