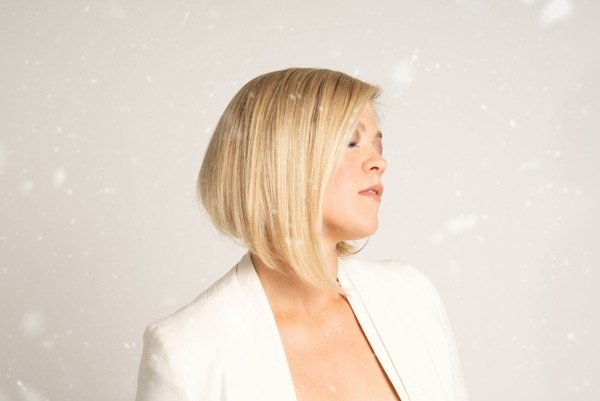 Just in time for the upcoming holiday season, Liz Longley has announced a new Christmas EP, A Little Magic, due out December 4, which was brought to life with the help of 188 Patreon supporters. Once again, Longley tapped 5x Grammy-nominated producer Paul Moak, who produced her critically acclaimed studio LP Funeral For My Past, for a cozy, nostalgic set of songs blending her unforgettable voice with folk-infused pop, southern soul, and a hint of holiday cheer sure to make our strange winter just a little bit warmer. Today, she offers a preview of A Little Magic in the form of two new singles, the title track and "Feels Like Christmas," available to download and stream wherever you listen to music.
Of the forthcoming 6-song set, Longley shares, "Without being able to see my family through this challenging year, I thought about some of our best times together, and months into staying at home, I started to write Christmas songs. Our holidays have always been a time where we reflect on the year we had and dream about the year ahead. I hope these songs allow people to reminisce on holidays past, and help to keep their spirits up in what will surely be a different holiday season."
A Little Magic follows the September 2020 release of Longley's widely acclaimed LP, Funeral For My Past, which arrived after her amicable split with her former label, Concord / Sugar Hill Records, and a wildly successful crowd-funding campaign that placed her as the fourth most-funded solo female musician ever on Kickstarter. Her deeply devoted fans contributed over $150,000 in order to help her purchase the rights to and independently release Funeral For My Past, far surpassing the initial goal of $45,000. The record's warm sound was also produced by Moak and brought to life by a cast of esteemed players known for records by Sheryl Crow, Willie Nelson, Jake Bugg, Ingrid Michaelson, Kim Richey, Cam, and more.