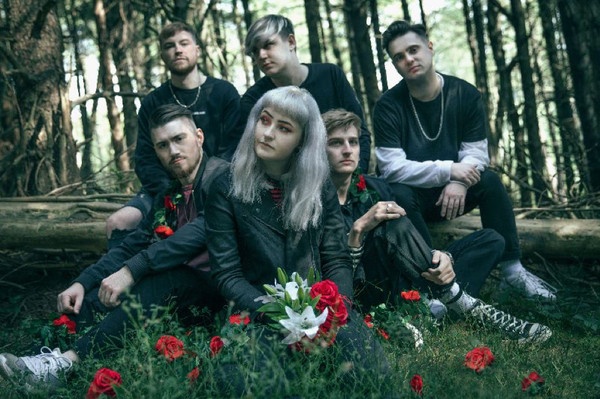 British melodic post-hardcore 6-piece As Everything Unfolds share their new single 'Take Me There' along with a visualiser. The track follows the band's single 'Hiding From Myself' which was very well received and gained over 300k streams in less than 5 weeks.
Singer Charlie Rolfe about the new single: "Hypocrisy is all around us, people claiming to have more of a moral compass just because they follow a certain faith when actually you can be equally or even more friendly and loving than themselves. This song also displays the thoughts and feelings about being controlled and told how you're supposed to be and feel, especially in the context of organised religion. Think for yourself, 'question and defy' your norm, become you."
"More than just a family, more than just a subculture, we stand with everyone who feels like they don't belong. We are hope for the hopeless and joy for the joyless, we are everything you didn't know you needed. We are As Everything Unfolds."
As Everything Unfolds are a 6-piece melodic post-hardcore band from the High Wycombe, U.K. The band is comprised of frontwoman Charlie Rolfe, guitarists Adam Kerr & Owen Hill, bassist George Hunt, synth player Jon Cassidy and drummer Jamie Gowers.