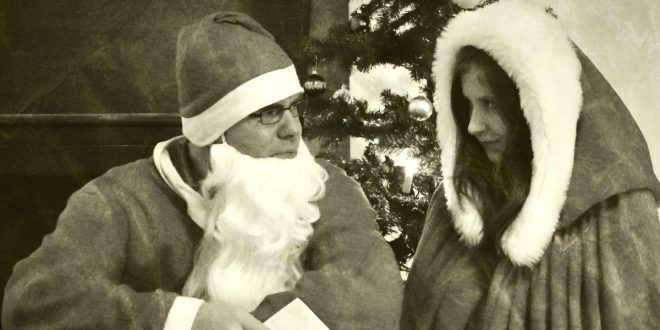 Tom Tikka & The Missing Hubcap sings a song of fire and passion on the deeply felt "Just Like Xmas (Love Is War)". Keeping things to the essentials his lyricism has a poetry to it sprawling out into beautiful illusions. Intimate to its very core he lets the guitar sing alongside him, going for an American Primitive approach. Country, the blues, and rock all filter into the mix giving it a living, breathing quality. His vocals have their own power for they opt for a truly commanding take.
Rhythms have a slow languid pace to them for the atmospherics are the trick. Melodically dense he lets the layers intermingle to create a kaleidoscopic sound even as it maintains a great degree of warmth. Keyboards ebb and flow, further adding to the song's bluesy ethos. Layer upon layer enters into the fray yet the whole thing maintains a unique airiness. His deep-register voice has a reassuring quality to it. Pace is the trick for the whole of the work has a gentle disposition one that feels particularly grand. Over the course of the piece a buildup happens with such gorgeousness, as the crescendo washes over the listener. For the final stretch the cyclical approach feels outright joyous as there is a kindness that becomes particularly tender.
"Just Like Xmas (Love Is War)" shows off Tom Tikka and the Hubcaps' incredible intensity and uncanny ability to create a timeless, classic sound that defies easy categorization.