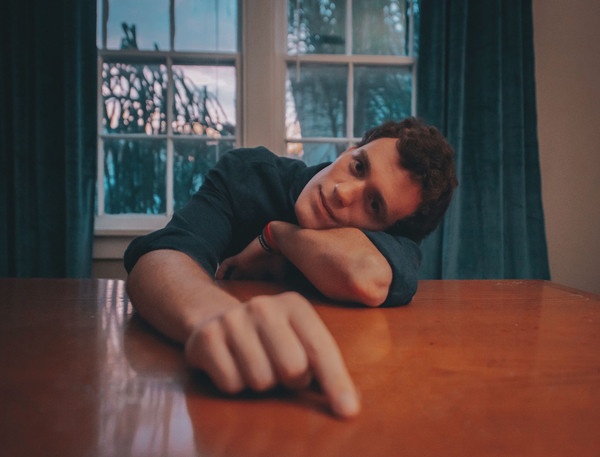 New Orleans based singer-songwriter Sean Hobbes has released his newest single, "Love Somebody". The song, featuring atmospheric synths, 808s, punchy funk guitar and Hobbes' crisp vocals, is an impassioned plea to dive head first into love. The production and pacing mirror Hobbes' intensity and dynamically frame his lyrics, like a conversation becoming louder and softer. These elements come together to create a fun and honest tune that illustrates the sentiment of wanting to be loved.
The track captures the existential themes that Hobbes often explores while still feeling very personal. During one of the verses he sings "I'd like to think that you're in this too / Here for me like I'm here for you", switching between falsetto and full voice, delivering a full-hearted and emotional climax to the song. The development of Sean Hobbes as an artist can be seen in the number of musical styles he is willing to take on, and "Love Somebody" is further proof of his ability to preserve his own uniqueness while changing the context around him.
Sean Hobbes has announced that this will be the first in a series of singles being released over the next couple of months, with a follow up project to his 2020 EP, The Cyclic Nature of Love, coming in the Spring of 2021. "Love Somebody" is available on streaming services November 6th, 2020.