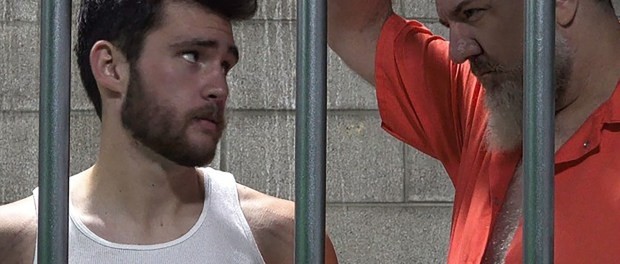 With a delightfully tongue-in-cheek take on the holidays, See Your Shadows represents the playful side of country with "Christmas on Cellblock 9". Original country focused on a rebellious spirit one that could not be tapered down and See Your Shadow delivers on that promise. Lyrics incorporate a great deal of humor for their storytelling shows off their ample storytelling capabilities. The guitar licks are nothing to sneeze at either for they have a western twang to them that nicely anchors the whole of the piece. By far though the lyrics truly steal the show for they have carefully worked on each verse weighing it for maximum impact.
The gentle guitar work introduces the song in style as the easy-going rhythm takes shape. Gradually the rest of the band enters into the fray resulting in something that has such an easy-going nature to it. With a bit of humility, the vocals tell the tale of mistaken identity, one that becomes ever more Kafka-esque with additional detail. Further and further into the narrative and the complete sense of silliness becomes quite clear. Nor do they ever seem to veer from this take as the whole of the piece has a gentle tenderness to it, courtesy of the incredible vocals that truly make the thing sing.
"Christmas on Cellblock 9" shows a highly original take on the Christmas music tradition, proving See Your Shadow to be masterful purveyors of parody.