Australian R&B/pop artist Kinkora has delivered a mesmerising new track "You Got Me" alongside a perfectly pastel music video. The track is stripped back and intimate, providing plenty of space for Kinkora's smokey, warm vocals and lush harmonies to shine. It's modern R&B done perfectly, with Kinkora's mesmerising melodies floating gently above reverberant guitar and simple percussion.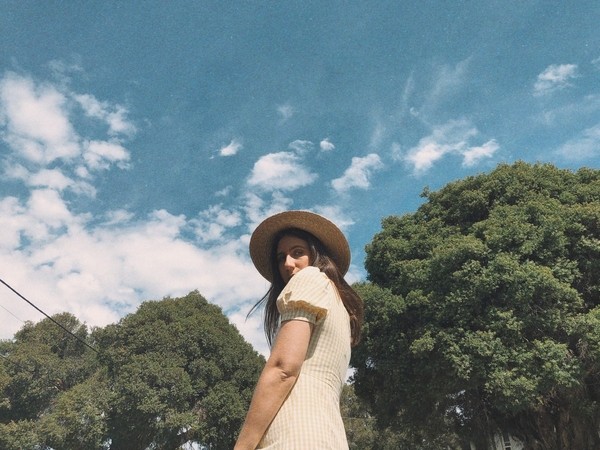 The musical landscape is fit perfectly for storytelling, and Kinkora's lyrics do not disappoint. 'When all the lights are broken, you leave the fire going' speaks directly of her gratitude to those who have supported her through challenging times.
Audio link: https://linktr.ee/Kinkora
"I have spent a long time learning to understand, calm and release my symptoms of anxiety – it's an ongoing practice and whilst I still have some really difficult patches, I now know that I am moving forward with more light than shadow. I am so thankful for the people around me who have been there to support me during difficult times – in particular my partner – who is the pillar of this song and also, a pillar for me in general" Kinkora explains.
The video, directed by Jordan Gosley and Jane Kim, features some of the key people in Kinkora's life and explores the concepts of personal connection. Speaking on the process Kinkora explains "Jordan and Jane are so incredible to work with. They have such a unique perspective and brilliantly devised the concept for the video based on my aesthetic and the story of the song. We've made a number of other videos that will be coming out over the next few months – I am super grateful that our paths crossed when they did".
You Got Me is a song to put on when you're wanting to have a chilled glass of wine with some friends or with that special someone and reminisce. And we think we'll be doing just that.