Asher's notable musical career began with classical violin training at the tender age of 2—leading to his first formal concert with the Buffalo Philharmonic at 13.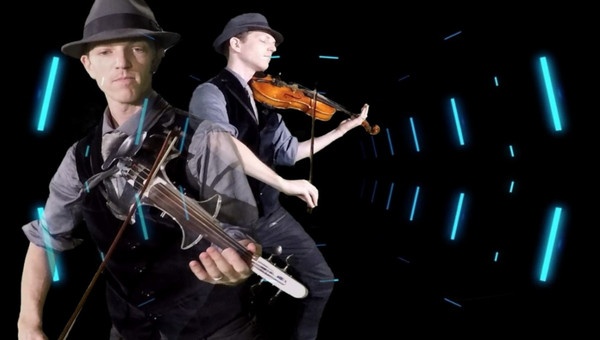 Since then, Asher's improvisation expertise across multiple genres has inspired an innovative career as a cutting-edge electric violinist. Asher's engaging soloist performances have taken him to iconic venues such as Madison Square Garden, Hammerstein Hall, Lincoln Center, and the Jacob Javits Center. His diverse multicultural repertoire has garnered acclaim across four continents. Asher's high-energy shows have been featured live on PBS and have made headlines on major media outlets such as CNN, WABC, NBC, and the New York Post.
https://www.instagram.com/asherlaub
In 2014, Asher lived a musician's nightmare when he confronted health challenges that impacted his mobility. Refusing to accept defeat, he rebuilt his musical prowess to a new level. This harrowing experience inspired him to reinvent himself as a dancing violinist. In only a few months, Asher learned to merge hip hop, pop, EDM, rock, and other genres with breakdancing and acrobatic choreography. His live performances now reflect his unstoppable spirit and joy!
With a growing fan base, Asher is working to influence societal norms and conventional thinking about musical performance, helping to break down social and physical barriers. His latest single, "Inner Drive" released by Kobalt Music Group has been described as a "high-octane hit" and can be streamed via iTunes and all other major platforms. Asher is currently in the studio finish up his first original album, Neon Dreams.