Harrow Fair (Miranda Mulholland and Andrew Penner) sat down with @skopemag to talk about its new acoustic single, "Sins We Made" (out October 29th).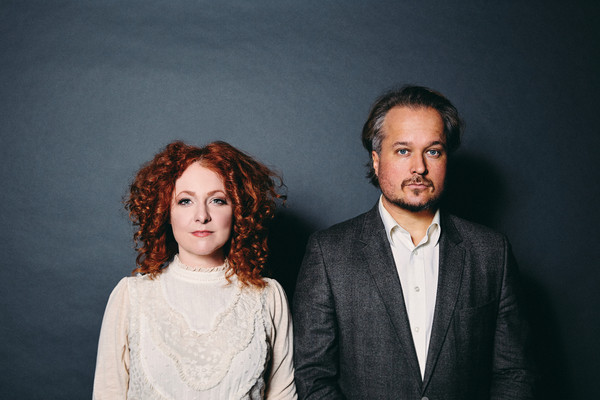 @skopemag: For a duo, your sound is very full. How do you achieve that?
Andrew Penner: Our sound came together fast. We started collaborating and immediately found the combination of our different-sounding voices really gratifying. We put a lot of thought into our arrangements so we can achieve size when we want. It helps that Miranda plays her fiddle through an amp with effects, while I play drums and guitar at the same time. It's a lot of fun and we can get big-sounding quickly!
@skopemag: What is this song about, or what prompted you to write it?
Miranda Mulholland: We both feel as artists that we have a responsibility to process events and news happenings through our songwriting. When we wrote this, it was about a specific social movement – #MeToo – but I feel it now represents the gathering of momentum on many important movements happening right now. There's a universality that I think reveals itself in this bare-bones version.
@skopemag: What made you decide to record a different version of it, since the original was on your most recent album?
Andrew Penner: The album version of this song is huge, production-wise. We felt like this song, at its core, would stand up well with everything taken away. Just voices, fiddle, and guitar. No studio tricks. I think this version is really refreshing. Also, I think the phrase "sins we made" is a good one to have repeated, as it can act as a reminder to continue to address mistakes of the past, while moving forward to make yourself and the world around you better.
@skopemag: You recorded this version at a remote cottage on a lake. Do you think that remoteness impacted this version of the song?
Andrew Penner: Without a doubt!! There are no distractions there! With nothing to pull our focus, we were able to distill the song down to where we caught something special and raw.